A few weeks back, Per Capita released a report arguing that the COVID-19 pandemic would be a financial boon for employment agencies that are members of the federal government's Jobactive program.
The think tank's report suggested that Jobactive agencies would receive at least $210 million in additional service fees based on expectations that an extra 700,000 unemployed people would be assigned to Jobactive agencies as the jobless rate rises.
Around 40 privately run employment agencies and not-for-profits participate in the Jobactive system.  They receive fees for each jobseeker placed on their books, as well as incentive payments once people find work.
Now the New Daily reports that job agency consultants are turning up the heat on unemployed Australians to win taxpayer money for every new client they sign to a job plan:
The New Daily spoke with job agency consultants who say they are turning to "unethical" tactics to meet targets set by job providers, or risk being fired.

It comes after Australians reported being subjected to a barrage of cold calls and "pushy" texts from consultants after losing work during the coronavirus pandemic…

Some admit they have been convincing clients to sign up to job plans despite there being no suitable positions for them – and even though the federal government announced a moratorium on such welfare requirements until June 1…

The threat to their own jobs explains why some employment consultants "are being so pushy at the moment" as "they're trying to meet those KPIs" Jessica said, describing it as "very unethical"…

The taxpayer shells out $377.30 for every enrolled person under 30 years old, and a $269.50 fee for everyone over 30.

The fee is repeatedly paid for each person on a job plan every six months.
Tellingly, the CEO of the Council of Small Business Australia, Peter Strong, recently penned an article calling for the creation of a new Commonwealth Employment Service (CES). Strong claimed the privatised system was a failure and had created a few millionaires off the back of the unemployed, while delivering a scheme that is failing job seekers.
It's the same old story: job seekers have been turned into commodities for private providers to exploit for maximum revenue.
The Coalition Government recently extended the existing Jobactive contracts until 2022. Thus, we will be stuck with this ineffective and expensive model for the duration of the COVID-19 economic downturn.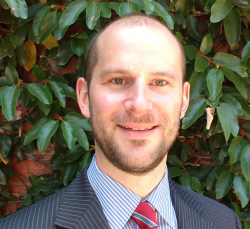 Latest posts by Leith van Onselen
(see all)