Via UBS:
5 Structural shifts post COVID-19: #2 How will the way we shop change?
In the 2nd of our 5 part series on structural changes in a post COVID-19 world, we look at the impact on shopping behaviour and specifically online vs. in-store shopping. We conclude COVID-19 will accelerate the shift to online retail; store consolidation will accelerate; and retailers with short lease tails and strong online platforms are well placed vs. landlords to improve profitability. Within this report, we lift our medium-term (~FY24) expectations for online (ex-Food) penetration in to ~17% (vs. ~11% today); flag the potential for ~20% of mature specialty stores to close by FY24 (impact to landlords less given ability to curate and remix space); and acknowledge the retailer/landlord balance of power is shifting (to retailers), an accelerant to improving online profitability. Our key picks in discretionary are: JBH, SUL, PMV and ADH.

We identify 4 themes as consumers shift to online
1. Acceleration in online: We expect online (ex-Food) penetration of 17% by FY24, implying ~156bpa pa growth – this is a ~70% acceleration vs. recent months (pre-COVID) and closer to global peers today (~19%). 2. Store consolidation: Our online estimates imply no growth in store sales (vs. 14% CAGR online). We believe every 1%pt pa increase in online penetration drives ~2% pa reduction in specialty store numbers; 3. Changing retail/landlord balance of power: As sales shift online and lease terms are shortened, retailer bargaining power is increasing vs. landlords – with rent reductions and / or increased turnover-based rent a likely feature post COVID. Our estimates factor -20% re-pricing on ~1/3rd of retail rents pa ( SCG report); 4. Changing retailer P&L: We expect online profitability to be accretive as critical mass is gained (typically 15%+ penetration), stores are closed and rents are revised downwards. A potential shift to (partial) turnover-rent also reduces operating leverage (and the risk-profile), which could re-rate multiples.

What does it mean for listed companies?
We ranked companies across the themes identified and concluded best positioned are JBH, PMV, ADH and KGN and worst positioned are MYR and WES. We also believe (will explore in our 4th instalment), that leveraging data will become more important. Of the property names we believe GMG is a key beneficiary.

COVID-19 exit matrix preferences
We have updated our COVID-19 matrix (Figure 2) and note stocks that screen positively are TWE, ADH, CGC, DMP, ATM & SUL and those that screen negatively are CCL & FLT.
That pretty much goes under the heading of "der".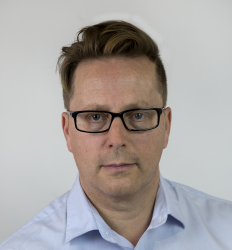 Latest posts by David Llewellyn-Smith
(see all)