Magnificent! Via UBS:
Government suggests ~330k less migrants than expected in the next 18 months
With reports suggesting over 300k tourists and temporary residents had already departed Australia by mid-April, and expectations that perhaps another 300k may leave by the end of 2020, a collapse in Australian net overseas migration (NOM) and visitor arrivals is inevitable. Indeed the Government's own expectation is NOM declines very sharply, from the FY19 level of 240k, by more than 30% in FY20, with an 85% fall in FY21. Compared with the 2019 Commonwealth Budget assumption, this would represent a shortfall of ~330k (or 1.3% of the total population).

UBS see population growth slowing to ~0.5% y/y in 2020, slowest since 1916
Our detailed bottom up modelling suggests NOM is likely to turn negative from Q2-20, probably until Q4-20, albeit 'official' population data may not report this 'reality' until 2021 (because of the lags in reporting and measurement where NOM includes anyone in Australia for 12 out of the last 16 months). Much of this fall is driven by a collapse in temporary visitor arrivals (given travel restrictions), as well as lower student and working visas; which is only partly offset by an increase in Australian's returning home. From early 2021, we expect a gradual normalisation of migration flows, with a short-term spike in permanent arrivals – largely as a catch-up for those granted permanent visas that again become able to travel. This would see NOM in CY20 fall by ~20k, a record low, and the first fall in the data. However, this could rebound up to ~200k by the end of 2021, assuming borders are largely re-opened by the end of this year. This would see population growth slow from a strong ~1½% y/y in recent years, to just ~0.5% y/y in 2020 – the lowest since 1916; before lifting to ~1.3% y/y by the end of 2021. However, there are significant risks in both directions around these forecasts, given the uncertainty of: 1) when travel restrictions will be eased; 2) Government policy on the migration intake, amid very high unemployment ahead; and 3) if behaviour (i.e. demand) of foreigners to migrate changes. That said, in the medium-to-longer term, we think this crisis will likely see Australia remain an attractive destination for migrants – given the better health outcomes of far lower COVID infection and death rates than most overseas countries – and Australia could see surprisingly strong migration ahead.

Short-term arrivals to drop ~75% in 2020, with 2021 still 40% below 2019 level
Based on UBS forecasts for airline capacity, we estimate short-term arrivals will collapse ~75% in 2020, & remain ~40% below the 2019 level until the end of 2021. This is a huge challenge for tourism, which is ~8% of GDP. But, it's not all negative. Australia's COVID-19 containment means it is likely that domestic travel will be permitted well before international travel. Given Australians spend ~50% more on overseas travel than non-residents spend in Australia, there is some offset from domestic substitution. Further, while we expect domestic air travel will remain subdued for some time, there is likely to be a rise in local tourism (i.e. road trips) once mobility restrictions are lifted.

Underlying housing demand drops from ~200k to ~130k; starts fall even more
This fall in migration also sees our estimate of underlying housing demand fall sharply from ~200k before, to only ~130k in the near term – albeit before recovering towards 190k by the end of 2022. This will cause downward pressure on house prices, which we expect to drop by ~10%; and trigger (along with weaker income and uncertainty) a slump of dwelling commencements to <100k in coming quarters, and 120k in CY20. Lower migration adds to the downward pressure on rents from the slump in short-term visitors. But, we see housing undersupply re-emerging next year, and assuming more direct housing stimulus policy, we see a recovery in commencements to ~170k in 2021.
Bravo! As the economy rebounds out of the virus bust, that will give wages some hope of rebounding with it.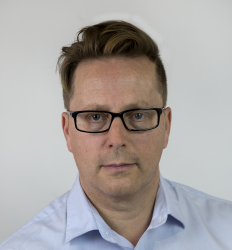 Latest posts by David Llewellyn-Smith
(see all)