Via the excellent Jonathon Mott at UBS:
Results were all about the Balance Sheet. P&L takes the back-seat
1H20 reporting season was disappointing, in our view. Although sector NPAT fell 45%, the focus was on capital and provisioning build as the banks prepare for a recession. COVID-19 overlays were at the lower end of expectations, ranging from $807m at NAB to $1,619m at WBC. In total the Major banks put aside $5.0bn in Collective Provision top-ups for the economic downturn. We question whether this is sufficient to cover the Majors' total credit exposures (EAD) of $4.1 trillion (top-ups 12bps of EAD). Significant additional credit charges look inevitable as the economic slowdown takes hold.

RWA inflation / pro-cyclicality guidance most disappointing takeaway
This is expected to reduce CET1 ratios by ~100-200bps. In effect, the Majors' capital ratios will be hit on both the numerator (impairment) and denominator (RWA inflation) as arrears rise and residential and commercial property prices fall. While the banks and regulator have stated they are comfortable with CET1 ratios falling below 'unquestionably strong' benchmarks (10.5%), we believe the market will be less generous. Investors may be unwilling to risk the chance of a large, heavily discounted capital raising. Overseas experience shows this can weigh heavily on share prices.

Asset quality outcomes to be the driver of share price performance
Bank performance is likely to be driven by the shape of the economy. If we see a 'V' shape emerging, the banks are likely to start rallying back towards book value (ex CBA). However, with almost half of Australian workers on wage subsidies, 10% of mortgages & 15% of SME debt deferred, and rental relief for households & businesses, 4Q poses a significant risk as this 'adrenalin hit' ends. We think this is likely to be the period of greatest risk for the banks and is a significant overhang on a sustained rally. Given the inherent leverage in the banks, the starting point differential in provisioning or capital ratios is unlikely to be the key share price driver in coming periods. We believe the banks which deliver the best asset quality through the downturn will outperform. However, unlike recent cycles this is unlikely to be driven by exposure to large corporate failures, and is expected to be more broad based. If the SME sector faces the largest hit, NAB is likely to see significant challenges to its P&L and RWA. WBC has the largest exposure to investment property, while CBA is largest in mass market retail and cards. ANZ has de-risked, but can it avoid a repeat of the mishaps seen in the past?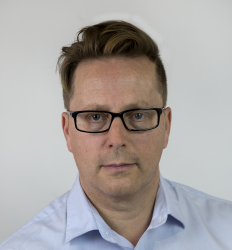 Latest posts by David Llewellyn-Smith
(see all)