The JobKeeper and JobSeeker programs are legislated to end in late-September, threatening to withdraw $120 billion of stimulus from the economy and plunging Australia into a deep economic hole: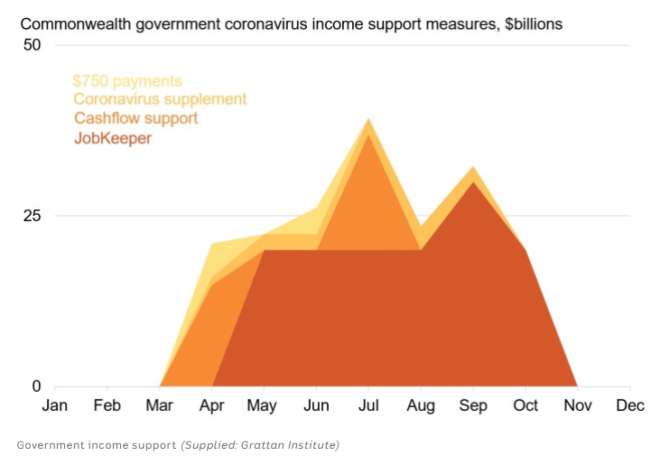 Thankfully, Treasury secretary Steven Kennedy, has flagged a "taper" of support, suggesting it will be withdrawn gradually:
Treasury secretary Steven Kennedy said on Thursday that the department's review of the coronavirus crisis payments next month would consider a potential gradual withdrawal, or "taper", of the support.

Getting the economy back towards "full employment" of around 5 per cent over the next few years would be a key goal and partly depend on how quickly the economy reopened, he said.
Kennedy also noted that the welfare payments would continue to stimulate the economy beyond the September expiry:
Dr Kennedy said even though the $130 billion JobKeeper scheme, as well as other government support and bank loan repayment deferrals, were all due to end in September, the effect would not be a sudden withdrawal because the earlier support would stimulate the economy over 12-18 months as people gradually spent the money…

"The effect of fiscal stimulus actually builds for four to six quarters. It's like monetary policy.

"The full effect of a fiscal boost actually comes through with a lag."
This is good news as it suggests that the government is aware of the 'fiscal cliff' facing the economy and will opt for a phase-out rather than a complete withdrawal of income support.
Next, the government will need to turn its sights to traditional styles of stimulus, such as infrastructure investment, in order to stimulate job creation and fill the hole left by lower consumer, business and dwelling investment.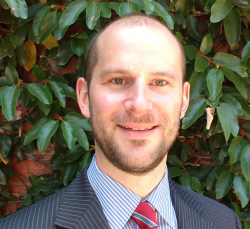 Latest posts by Leith van Onselen
(see all)