Queensland Premier Annastacia Palaszczuk is adamant that she will not put the health of the state's residents at risk by lifting border restrictions prematurely. Palaszczuk has signalled that the state's borders may not be reopened to interstate travellers until September.
However, Queensland Tourism Industry Council CEO, Daniel Gschwind, has warned of the economic impact on the state's key tourist destinations if the travel bans remain in place during winter. A new report estimates that more than 30,000 jobs will be lost on the Gold Coast by the end of June if the travel ban is not lifted:
A report commissioned by the Cairns Regional Council found the city's economy will have shrunk by $386m by the end of June, with 7700 jobs lost…

Using figures from the respected National Institute for Economic and Industry Research, the report paints an even worse picture for the Gold Coast, estimating job losses of more than 30,500 — or 10 per cent of the workforce — and a 16.8 per cent plunge in the regional­ economy…

Of the 10 regional economies faring worst from the crisis, the report says five are in tourism-dependen­t Queensland: the Gold Coast, Cairns, the ­Sunshine Coast, Townsville and the Fraser Coast.
NSW Premier Gladys Berejiklian has also taken a thinly veiled swipe at her counterpart's border closure:
The Premier of Australia's worst-affected coronavirus state says she opposes her counterparts' border closures and wants travel restrictions scrapped.

NSW Premier Gladys Berejiklian said she was "very open" about her stance against border shutdowns in most other Australian states but conceded it was a "matter for them"…

"I often joke with the Queensland Premier that I'll end up going to Auckland before I go to Brisbane if we continue the way we are going."
Keeping Queensland's borders closed to other states does not make much sense given the low rate of transmission of COVID-19 throughout Australia: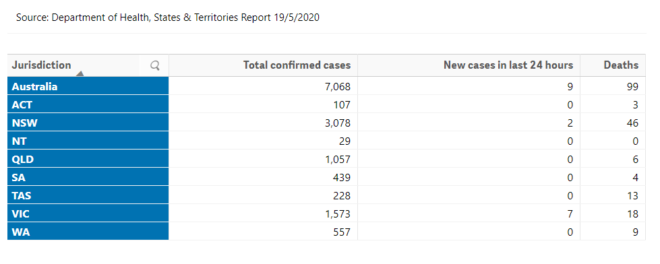 On a population-adjusted basis, Queensland's exposure to COVID-19 is a bit less that NSW, but similar to (or worse) than the other jurisdictions. Therefore, the risk to Queenslanders from exposure to interstate travelers is little worse than to exposure to intra-state travelers.
Prima facie, the costs of keeping Queensland's borders closed far outweighs the benefits. Tourism operators are right to feel aggrieved.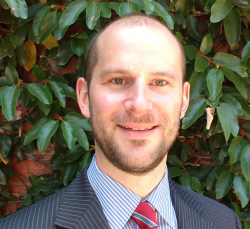 Latest posts by Unconventional Economist
(see all)