The Queensland government is reviewing its border restrictions on a monthly basis, as it faces growing pressure to relax the ban on interstate travellers. However, Premier Annastacia Palaszczuk says the state will not re-open its borders until no new coronavirus infections have been recorded in New South Wales and Victoria for 28 days. They are the only states with open borders at present.
Meanwhile, Australia's Deputy Chief Medical Officer Paul Kelly contends that border closures are unnecessary:
"I say to NSW and Victoria, get your cases under control so we can open the borders up," [Premier Annastacia Palaszczuk] said on Tuesday…

This could mean that tourism operators miss the winter holiday season when NSW and Victorian families normally flock to warmer climes…

Commonwealth Deputy Chief Medical Officer Paul Kelly has conceded such a task would be hard to meet in the short term.

And he reaffirmed the position of federal health officials that there is no reason to keep state borders closed.

"From a medical point of view I can't see why the borders are still closed, but that's for the states and territories themselves to decide when that time is right for them," he said last week.

On Tuesday, Dr Kelly said Australia was on top of coronavirus cases and it was no longer about flattening the curve, "as there is no curve now"…
Thus, it appears that Queensland wants complete virus eradication before it opens its borders.
This appears overly draconian given the virus count is so low in both NSW and VIC:

At just 38 cases per 100,000 people in NSW and 24 cases per 100,000 in VIC, the risk of widespread virus transmission appears very low.
Surely, an objective cost-benefit analysis would conclude that the costs of keeping Queensland's border shut outweighs the benefits.
Instead of keeping its borders closed, Queensland should step up its testing and tracing:

Premier Annastacia Palaszczuk risks electoral annihilation in October should her draconian border closures result in unnecessary mass unemployment.
As a counter point, NSW Premier Gladys Berejiklian is taking more of a pragmatic approach: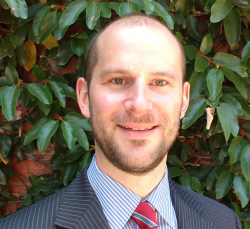 Latest posts by Leith van Onselen
(see all)