Via The Guardian:
Australian taxpayers should underwrite a massive expansion of the domestic gas industry – including helping open new fields and build hundreds of kilometres of pipelines – according to a group advising on Covid-19 recovery.

A leaked draft report by a manufacturing taskforce advising the National Covid-19 Coordination Commission (NCCC) recommends the Morrison government make sweeping changes to "create the market" for gas and build fossil fuel infrastructure that would operate for decades.

Its vision includes Canberra underwriting an increased national gas supply, government agencies partnering with companies to accelerate development of new fields such as the Northern Territory's vast Beetaloo Basin, and states introducing subsidy schemes for gas-fired power plants.

It says the federal government should help develop gas pipelines between eastern states and the north, and potentially a $6bn trans-Australian pipeline between the east and west, by either taking an equity position, minority share or underwriting investments.

The taskforce, headed by the Dow Chemical executive and Saudi Aramco board member Andrew Liveris, positions lower-cost gas as the answer to building a transformed manufacturing sector that it says could support at least 85,000 direct jobs, and hundreds of thousands more indirectly.

But it does not consider alternatives to gas, or what happens if greenhouse gas emissions are cut as promised under the 2015 Paris climate agreement. Gas is usually described as having half the emissions of coal when burned, though recent studies have suggested it could be more.

The Liveris report does not mention climate change, Australia's emissions reduction targets or the financial risk, flagged by institutions in Australia and overseas, of investing in fossil fuel as emissions are cut.
Most importantly, this joke of a plan embeds manufacturing's disadvantage. There is no cheap gas left outside of the gas export cartel. The Liveras plan would embed gas prices at $8Gj and above, guaranteeing no manufacturing recovery.
This is even more bizarre when one considers that Liveras is a champion of gas reservation in the US, the only policy that would lower the gas price permanently, as Colin Barnett explains today:
…gas reservation is the only option for both offshore and onshore gas. There is no sovereign risk, as it is our gas. And it's in the interests of the gas export industry to be seen doing the right thing.

That matters for an industry that brings great economic and employment benefits to Australia, but which is also predominantly foreign-owned.
Not if there is no accountability.
There will be no manufacturing recovery under the Liveras non-plan. Just more of this, via The Australian:
Australia is more strategically ­dependent on China across key sectors of the economy than any other Five Eyes nation, according to a new report by London think-tank The Henry Jackson Society.

…It finds that Australia is the most strategically dependent on China, with dependence across 595 categories of strategically important goods.

This is more than any other ­nation in the group and compares with the US at 414 and Britain at 229.

The report also finds that ­Australia is dependent on China for 167 categories of goods that ­service critical applications. Australia is also dependent on China for 35 categories of goods essential to the technologies of the so-called fourth industrial ­revolution.

This is a term that applies to the internet of things and to the hyper accelerated digital management and construction of many technologies, including bio­technology.
And this:
Victoria is locked in critical final-stage negotiations with Beijing over investments worth billions of dollars at the same time as its Treasurer has savaged the Morrison government's "vilification" of China over trade and the COVID-19 pandemic.

Tim Pallas's pro-China intervention comes as the deadline for Victoria to sign an "investment road map", which ties the state to the communist giant with extraordinarily cosy language, is just weeks away.

Under Victoria's decision to sign-up to China's Belt and Road Initiative — in defiance of federal government security advice — key investment details are meant to be signed by the middle of 2020 following completion of a draft road map in March.
There will be no Australian manufacturing recovery because there is no policy to drive it.
What there is is a ravening hoard of anti-manufacturing, pro-China interests in commodities and housing that will be placated in due course by a Government and advisors that choose to swallow the blue pill in order to join the game of mates.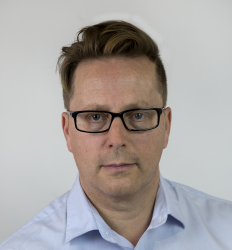 Latest posts by David Llewellyn-Smith
(see all)