Neville Roach, the former chairman of the Australian Government's Business (Migration) Advisory Panel, has penned an article lamenting the "large scale rorting" of Australia's temporary skilled visa system:
I had the privilege of chairing the committee that ushered in what became known as the 457 or Roach (Report) Visa in 1996…

The challenge for countries like Australia is how to ensure that the system is only used for bonafide purpose and isn't rorted and allowed to destroy the integrity of our permanent migration program. The solution the 1996 committee proposed had three elements – restrict the program to highly skilled specialists only; thoroughly vet the sponsoring employer's financial capacity and integrity; and monitor sponsors routinely, with severe penalties for any breaches…

The committee's recommendations also placed significant local employment and training obligations on sponsors to prevent the 457 system from having adverse effects on Australian citizens and permanent residents.

The system was administratively simple and efficient. The overriding criterion for resolving issues was 'benefit to Australia'.

…many of the principles the original report required have gradually been watered down to the point where several of the benefits have been lost and numerous harmful side effects have become commonplace.

The cause and outcome of this malaise can both be blamed on the fact that the integrity of the overall temporary visa system has been compromised and fallen victim to large-scale rorting. It has degenerated to such an extent that many of the visas granted under it no longer meet the 'benefit to Australia' test…

So, what went so horribly wrong? Many things, but the most significant is that the skills required have been lowered to well below the 'highly skilled specialist'' level that the committee was asked to consider and scrupulously honoured and mandated.

Instead, the visa became a cash cow and, more insidiously, a tool to weaken unions and minimise wage growth for lower skilled workers in every industry. Suddenly, small traders, like corner shops or restaurants, started claiming the impossibility of finding workers in Australia who understood the subtlety and complexity of Indian spices or Asian cuisines! And, while sponsors, especially pre-qualified sponsors, rarely, if ever, used the visa to do personal favours to someone eager to come to Australia, it soon became an easy way for small, even micro, businesses to bring in relatives and friends in substantial numbers. Many applicants even bribed employers to sponsor them, effectively making them wage slaves, open to exploitation, even physical and sexual abuse…

The system is so broken that the only solution is to dismantle it completely and return to the original model very urgently.
Temporary 'skilled' 457 visas were initially introduced so that companies that could not source "skilled" labour locally, due to shortages, could instead employ foreign workers on a "temporary" basis in order to fill specific roles. They were designed as a short-term stop-gap when certain labour was genuinely scarce.
However, since their initial introduction we witnessed the whole 457 visa system get perverted.
Exemptions from labour market testing grew from around 20% initially to the outrageous level of around 80%.
Exemptions were originally granted for clearly defined skills shortages as identified by the then DEEWR (now Department of Employment), such as for doctors in rural areas and for short term skill-specific undertakings.
But, over time, we saw the system be rorted with an explosion of cooks/chefs, cafe/restaurant staff, customer service staff, and hairdressers. Most of these jobs could have been filled locally with a little bit of training, and none are particularly "skilled", in short supply, or critical to the economy.
Not surprisingly then, the 457 visa system was found by a Senate Committee to be "not sufficiently responsive either to higher levels of unemployment, or to labour market changes in specific skilled occupations".
Even government officials conceded via an FOI request that the Skilled Occupation List (SOL) was rarely changed because they didn't want Australians thinking that 457 visas were being used to manage short-term shortage of workers, despite this being their initial purpose:
Briefing notes for Vocational Education and Skills Minister Scott Ryan, obtained under Freedom of Information laws, emphasise that since its establishment in 2010 "the list has remained relatively stable with only a few occupations being added or removed in any given year".

"Major changes to the list from year to year would signal that it is being used to manage short-term labour market fluctuations," the briefs state.
Other experts, like the University of Adelaide's Joanna Howe, described 457 visas as "shambolic" and open to abuse by employers:
The mechanism for identifying who can apply for these [457] visas is the Consolidated Sponsored Occupations List. This is a list that has no requirement that the occupation be in demand in the Australian labour market. It includes more than 600 occupations, most of which are not in shortage. So long as an employer nominates an overseas worker to perform a job on this list, then the occupation is deemed to be in need.

Nursing, teaching, engineering and law are all on this list, and are also occupations where Australian graduates are struggling to enter the labour market.

This means the 457 visa can be used by employers who wish to access foreign labour for an ulterior motive.
The replacement for the 457 visa system – the Temporary Skill Shortage (TSS) visa – also remains wide open to rorting.
The two fundamental problems remain.
First, the Temporary Skilled Migration Income Threshold (TSMIT) remains at an appallingly low $53,900 (non-indexed), which is $3,300 (6%) below the median income of all Australians ($57,200), which includes unskilled workers:

This $53,900 TSMIT has incentivised Australian employers to hire cheap migrants instead of local workers, as well as abrogated the need to provide training.
Second, the SOL bears little relation to actual shortages in the labour market. Thus, most 'skilled' migrants have gone into areas already in oversupply, with most also employed at levels well below their claimed skills set.
The first best solution is to raise the TSMIT to the 75th percentile of weekly earnings (currently $85,852 p.a.). This would close off the cheap labour route and ensure that employers only hire migrant labour to fill genuinely skilled professions, which was the initial intention when the temporary 'skilled' visa system was introduced.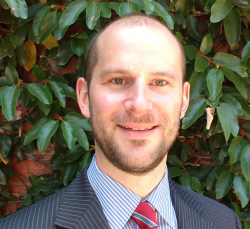 Latest posts by Unconventional Economist
(see all)