History doesn't repeat but it sure does rhyme.
In 2011, the Gillard Government agreed to pay Telstra $9 billion in instalments for its fixed line customers to migrate to the National Broadband Network (NBN).
This decision was made, in part, to remedy the structural mess made by the Howard Government when it privatised Telstra in the late-1990s, in turn giving it control of both the wholesale and retail networks and creating a vertical integrated monopoly.
Over recent years, Telstra has actively attempted to undermine the NBN, first by lobbying for deep price cuts to NBNs Co's wholesale charges, and second by pledging to steal market share from the NBN via Telstra's 5G mobile broadband rollout.
Both actions would obviously lower NBNs Co's profitability and reduce its value.
Earlier this week, Communications Minister Paul Fletcher flagged that Telstra's infrastructure arm could acquire the NBN in the future, thus once again giving it control of both wholesale and retail networks:
In an interview with The Australian Financial Review… Communications Minister Paul Fletcher has left the door open for Telstra's infrastructure arm to acquire the National Broadband Network in future…

His comments will prick the ears of Telstra CEO Andy Penn, who has long harboured plans to try and buy back the wholesale revenues lost to the NBN…

Mr Fletcher has previously downplayed the possibility of Telstra acquiring the NBN, due to legislation forbidding the owner of the wholesale network from also being a retailer…

Mr Fletcher now suggested it could be possible, when asked about InfraCo being spun off by Telstra as a separately listed company…

In March a Parliamentary Budget Office report into the financing of government projects, quoted a "fair value" estimate of NBN Co of just $8.7 billion at 30 June 2019.

The government has invested $29.5 billion in the project, as well as a $19.5 billion loan that NBN is due to refinance in 2024.
So, after already being paid $9 billion to cede its fixed line network to NBN Co, it looks like the fix is in for Telstra to buy the NBN wholesale network back at a peppercorn price.
Telstra look set to emerge as the biggest winners from the NBN debacle.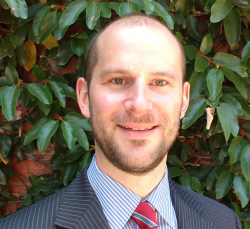 Latest posts by Leith van Onselen
(see all)