Last week, Labor's housing spokesman Jason Clare called on superannuation funds to build and repair social housing to "keep tradies on the tools":
Work in the housing construction industry is drying up and in the next few months a lot of tradies could be out of work.

That's why Labor is calling on the Government to develop an urgent plan to keep these tradies on the tools – not on the end of the dole queue. pic.twitter.com/lJDs5uqOaL

— Jason Clare MP (@JasonClareMP) May 12, 2020
This was met with cautious approval from industry superannuation funds, provided they are given taxpayer incentives:
Cbus chief investment officer Kristian Fok said state and federal governments would have to offer financial incentives for funds to invest heavily in social housing…

Not-for-profit Housing All Australians founder Robert Pradolin has previously suggested governments could lease public land to superannuation funds free of charge to encourage them to invest in social housing.

Mr Fok said this could be "one way to address" the inherent tension between maximising returns for members and lowering costs for tenants – describing the idea as "something we would be open to looking at"…

"And certainly, if you just want to reduce risk, [governments] can underwrite the revenues or underwrite the first loss. There are potential ways to structure it where some of the volatility that might occur can be removed," Mr Fok said…

HESTA head of impact Mary Delahunty said it was "encouraging" to hear the federal opposition's push for more investment in social housing.

Super funds can "create investment opportunities with appropriate risk and return characteristics" if governments, investors and the private sector all come to the negotiating table, she said.
Several industry superannuation funds have gotten into trouble recently by investing far too heavily in illiquid unlisted assets, such as property and infrastructure? Therefore, do we really want them doubling down to invest in unlisted social housing on the taxpayer's dime in order to "keep tradies on the tools"?
A key problem is that despite compulsory superannuation being in effect since 1992, the primary purpose of superannuation is yet to be defined.
A few years back, the Coalition tried to enact a bill that would define the core purpose of superannuation as follows:
"To provide income in retirement to substitute or supplement the Age Pension".
However, this bill was never passed.
This has left Australia's compulsory superannuation system at the whims of politicians seeking to use it as a tool to fulfill various political agendas.
Politicians should never lose sight of the fact that superannuation belongs to its members. Therefore, it should be managed first an foremost to maximise risk-adjusted returns and should be available if and when required by members.
If Labor wants to invest in public housing – a worthwhile idea – it should do so directly, taking advantage of some of the lowest borrowing rates in history.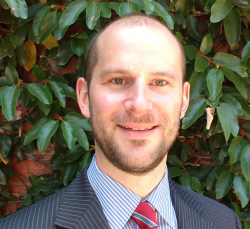 Latest posts by Unconventional Economist
(see all)