One of the biggest knocks on Australia's compulsory superannuation system is the exorbitant management fee structure.
As noted in the Murray Financial System Inquiry, Australia's superannuation management fees are among the very highest in the world despite having one of the biggest pools of funds under management (FUM):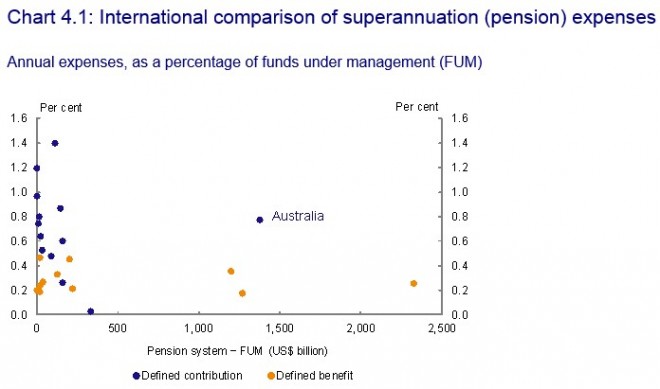 This defies the notion of 'economies of scale'. That is, as FUM grows, management fees should shrink proportionately.
This is because it should cost superannuation funds little more to manage $3 billion of FUM than $300 million of FUM. Accordingly, average management fees should have shrunk as Australia's superannuation savings pool has grown nearly exponentially: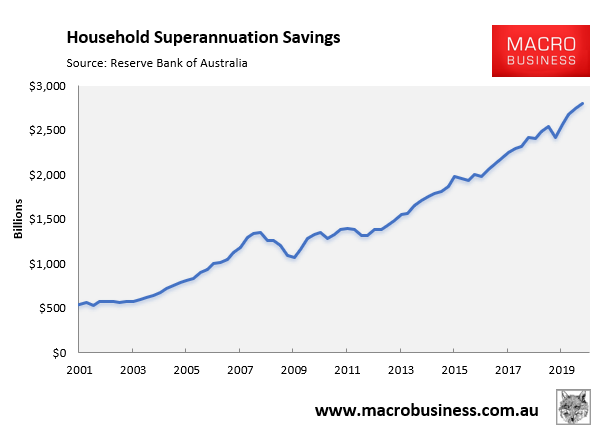 To make matters worse, the Grattan Institute has shown that Australia's superannuation system has become less efficient as it has ballooned in size: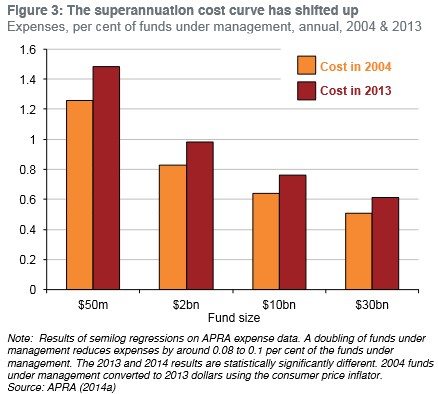 The upshot is that Australian households are being milked for fees, paying twice as much in superannuation management fees than they spend on electricity every year.
With this background in mind, Mercer acting CEO Joanne Bloch has warned that super fees will likely rise due to the decline in the number of accounts following the Morrison Government's early release scheme:
Ms Bloch said about 7 per cent of customers accessing their savings had reduced their accounts to zero…

Ms Bloch said fee increases as a result of the shrinking account numbers was "a very real conversation" happening between Mercer and its funds.

These conversations had started more than a year ago as a result of the Productivity Commission and royal commission recommendations to reduce multiple accounts in the $3 trillion super system…

In total, super members pay a collective $32 billion in fees each year…

"It's a difficult situation," Ms Bloch told The Australian Financial Review. "Everything is going up except membership."
Clearly, the massive honey pot of fees available under compulsory superannuation has created a giant parasitic industry. Lifting the superannuation guarantee to 12% would only feed this monster, creating a bigger pool of FUM available for super funds to drain.
It's time to starve the beast!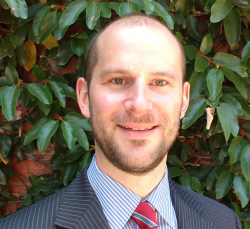 Latest posts by Unconventional Economist
(see all)