There is nothing more amusing than miners and realtors governing a manufacturing revival. At the AFR of course:
It's the end of April and Nev Power is a lone figure marching up Perth's St Georges Terrace. He's on the phone, a device that has become an extension of his body since Prime Minister Scott Morrison rang him one month earlier with a simple message: "Your country needs you."

…The 61-year-old, who's an imposing 190 centimetres, was hand-picked by the PM in late March to chair the National COVID-19 Coordination Commission, which is advising the federal government on how to prevent Australia's short, sharp economic hibernation from becoming a deep freeze.

The native Queenslander, who spent 11 years working for Smorgon Steel, believes one way to fire up the economy is to turbocharge Australian manufacturing. The sector has dwindled since its 1960s heyday, when it accounted for 30 per cent of GDP, to less than 6 per cent today. Power thinks conditions are primed for a rethink, and a rebound.

"We've got a low Australian dollar, low interest rates, disrupted and fractured international supply chains and a rise in the need for sovereign capability and capacity in manufacturing core equipment," he says. "There's a perfect environment here for companies to invest."
No, it isn't. The Australian dollar is clearly not low enough. Energy prices are way too high. Land prices are way too high. Wages are high too high and we've lost the worker's expertise. Universities have been debased. Innovation is a long second to rent-seeking.
There are no conditions apparent for a manufacturing renaissance.
What there is is a little government goodwill post-virus as Australians turn on China. But it has no will to actually change the policies that kill manufacturing.
Anthony Pratt offers little:
"In the past, people said Australia's population was too small to support manufacturing. But the free trade agreements have given us a huge market just to the north of us," he says.
Paul Little is busy hollowing out manufacturing with his real estate interests and so ironic:
"I was talking to a couple of my old customers the other day, and they've still got up to 30 pieces of paperwork to fill in for 30 different government departments every time they want to import or export something," says Little, who's also been appointed to the COVID commission and is working on a submission related to logistics.
Others are making sense but are cut down:
Vivek Sehgal… plans to bend the ear of Liveris about bringing the car industry back to the future. "The economic cost of COVID is going to be so huge, suddenly arguments about $500 or $1000 extra for a car are of no relevance," he says. "The government should re-do their sums, look at the flow-on jobs and innovation and invite some car companies back."

Unfortunately for the patriotic Sehgal, he's about the only manufacturing heavyweight seriously suggesting a return to labour-intensive, assembly line industries like cars. Before its demise, the industry had, for decades, been on life-support through taxpayer and consumer subsidies.
How do you think that strategic manufacturing works?
…Ray Horsburgh, a former Smorgon Steel managing director and now a director of listed plastics manufacturing company Pact Group, founded by Rich Lister Raphael Geminder nearly two decades ago. He also sits on the board of British billionaire Sanjeev Gupta's Liberty Steel Group.

"Supply chain managers are going to look at the pricing and say we can't afford not to buy cheap products from lower-wage countries like China."

Even then, Horsburgh is optimistic Australia could still double manufacturing's share of GDP within five years. "I think you could get it into the mid-teens," he says.

But to do so Australia needs to focus on industries we are already good at – from food production to biomedical technology to chemicals. And it must harness its natural resources. That means relying on coal, at least in the short term, says Horsburgh.
Give me some of what he is smoking.
Australian manufacturing collapsed to 5% of GDP owing to:
bad tax policy;
bad tax concession policy;
Dutch disease in currency and capital availability;
horrific energy policy;
horrific monetary policy;
inflated land and wages.
no industry policy.
There are no plans to change any of it and so nothing will change for manufacturing.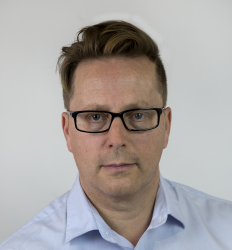 Latest posts by David Llewellyn-Smith
(see all)