The Reserve Bank of New Zealand (RBNZ) yesterday released its bi-annual Financial Stability Report (FSR), which stated that the nation faces its sharpest economic contraction in 160 years:
In New Zealand, border closures and economic lockdowns have led to an unprecedented decline in economic activity. Even accounting for an expected recovery in the second half of the year, this year's projected decline in annual GDP is the largest in at least 160 years (figure 1.1). The associated losses in income will cause financial distress for a significant number of households and businesses…
The RBNZ also warned that the banking system's "resilience will be tested in the coming months" as businesses fail, household incomes fall, and house prices fall:
Nevertheless, banking system resilience will be tested in the coming months. COVID-19 will have prolonged and sustained effects on some parts of the economy and it is inevitable that some firms will fail. In the near term, pressure appears to be most acute in parts of the tourism, accommodation and hospitality sectors. Many firms in these sectors will face longer recoveries than others as border restrictions and social distancing measures will affect sales and operating models. Compounding difficulties, firms in these sectors often hold relatively low financial buffers.

Household incomes will come under pressure as staff cutbacks and firm failures lead to rising unemployment. For some households, particularly those that have high debt relative to their incomes, this is likely to lead to difficulty in servicing their mortgages. House prices are likely to fall, although strong equity buffers as a result of loan-to-value ratio restrictions will limit the number of borrowers who face negative equity…

Loan losses for banks will rise materially from current low levels. This could weaken banks' capital positions. The Reserve Bank has recently initiated stress tests of banks to assess their resilience to a significant worsening in the economic outlook. Preliminary desktop modelling suggests that, under a scenario featuring a larger increase in unemployment and a slower recovery than the most severe scenario published in the Monetary Policy Statement (figure 1.3), banks are likely to maintain capital ratios above minimum requirements…

However, there remains considerable uncertainty about the future trajectory of the pandemic, and how this will affect the New Zealand economy. Under severe enough scenarios, the viability of banks would come into question. To illustrate this, a second stress scenario (broadly based on the Treasury's third worst economic scenario) assessed the impacts of a further period of economic lockdowns that resulted in unemployment rising to nearly 18 percent and house prices falling by almost half. Initial modelling suggests that, without significant and timely mitigating actions, banks would fall below minimum capital requirements under this scenario.
Meanwhile, employment data released today by Statistics New Zealand revealed that "job numbers fell by a record 37,500 in April 2020":
In seasonally adjusted terms, total filled jobs fell 1.7 percent in April 2020 compared with March 2020, when it was flat.

April's fall is the largest in percentage terms and by number since the filled jobs series began more than 20 years ago, in 1999…

"With the country in lockdown throughout most of April 2020, the impact of COVID-19 is now being seen in falling job numbers," economic statistics manager Sue Chapman said…

"While a fall in filled jobs does not necessarily mean employment has ceased in all cases, we saw a rise of over 30,000 people claiming the government's Jobseeker Support benefit in April," Ms Chapman said.
Given New Zealand's lockdown was even more severe than Australia's, it makes sense that its economic downturn is also more severe.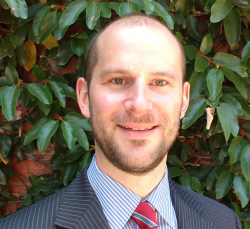 Latest posts by Leith van Onselen
(see all)