Economic consultants, AlphaBeta, have updated their real time tracker on the Morrison Government's stimulus package, and asks "is it time to end the government money tree?":
Infection rates are down, spending is up. Time to wind back the generous government support programs, right? Wrong.

AlphaBeta & illion's real time tracker shows the overall trend of rising spending is a story of two parts: spending is rising among recipients of government support (red line in the chart below); but spending is flat-lining for of those who haven't received government money (black line in the chart below).

SPENDING STABILISES … ALBEIT 7% DOWN ON NORMAL

Government support has helped overall spending recover over the last two weeks. The $550 fortnightly Coronavirus Supplement effectively doubles the income of more than a million Australians on unemployment benefits and youth allowance. This has helped spending recover to around 7% below normal levels.

BUT … WHAT ABOUT THE COST OF ALL THIS?

Concerns about the affordability of government support programs are understandable. Our national debt has already risen by more than $50 billion in the first two months of the crisis. Rising debt might mean less room for future tax cuts and put further pressure on already stretched public services. As Treasurer Josh Frydenberg said last week, "there is no money tree".

Yet any discussion of withdrawing support for the economy is premature. The government programs are helping thousands of businesses to stay afloat and hundreds of thousands of workers to keep their jobs.

This is not only the right thing to do; it's also the best way to protect the budget over the long term. That's because the cost of support programs is only one of the two impacts of this crisis on commonwealth finances. The other, which can punch a much larger hole in the budget, is the lost tax receipts from shuttered businesses and jobless workers.
Spot on.
According to the Grattan Institute, "the Government is going to be injecting about $120 billion in support to the economy between July and September — that's about 25 per cent of GDP":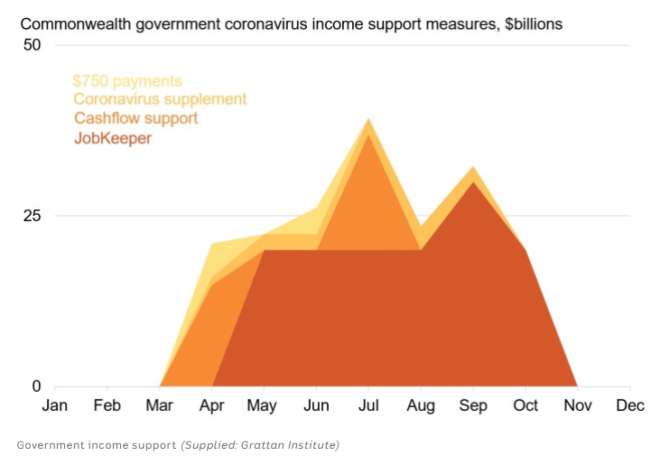 With both JobKeeper and the expanded JobSeeker legislated to end near the end of September, the economy faces falling into a deep hole if stimulus is withdrawn too quickly.
Doing so could send the economy into an austerity-led depression, driving unemployment into the stratosphere, causing widespread business failures, and tanking tax receipts.
Once lockdowns end, the Morrison Government will also need to turn its attention to traditional stimulus, such as infrastructure spending. Not only would this help overcome Australia's massive infrastructure deficit (brought about by 15 years of mass immigration), but would also help stimulate the economy during a period of weak private demand and high unemployment.
Long-term borrowing rates are also near record lows, meaning such stimulus can be easily financed.
That said, nation building benefits will be undone if the government reverts back to mass immigration. This would overload the new infrastructure and lift labour supply (unemployment), thus being self defeating.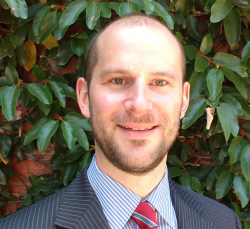 Latest posts by Unconventional Economist
(see all)