CEO Stephen Rue has confirmed that the initial rollout of the national broadband network (NBN) is due for completion by the end of June:
NBN Co's announcement of its third quarter results – exceeding its rollout, revenue and activation targets – with the company reporting that it made 670,000 residential and business premises Ready to Connect to the nbn access network in the third quarter alone… with the build of the network "remaining on track" for completion of the initial rollout by 30 June 2020…

"With more than 11.38 million homes and businesses now able to access an NBN service, NBN Co is within striking distance of its Corporate Plan target of completing the large scale network rollout with 11.5 million premises able to connect".
NBN capital expenditures (capex) were $2.5 billion over the second half of 2019. However, with the initial NBN rollout to end on 30 June, these capex expenditures will vanish from the Australian economy, in turn pulling down jobs and growth.
This is important because the NBN's construction was a key reason why the Australian economy continued to grow despite the private sector falling into recession: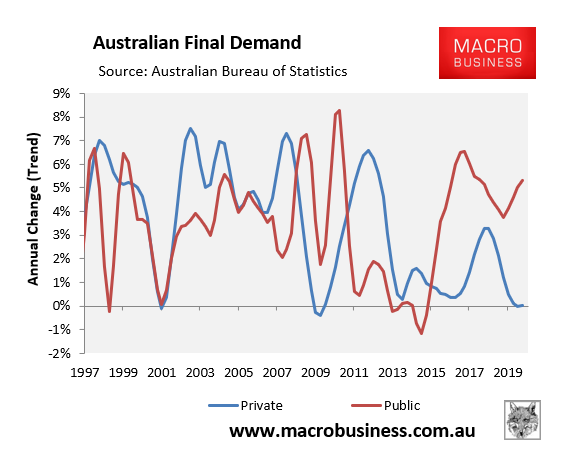 At its peak, the NBN accounted for around 0.5% of Australia's GDP.
Arguably, the jobs impact will be even greater than its growth impact. This is because the NBN's rollout is far more labour intensive than most other forms of capex, such as roads and public transport.
Thus, the NBN's completion will arrive at precisely the wrong time for Australia's labour market, which will already be suffering from mass unemployment and the potential unwinding of the JobKeeper wage subsidy.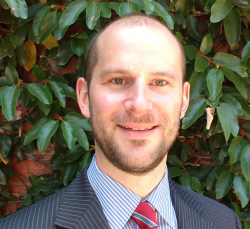 Latest posts by Leith van Onselen
(see all)