The Minerals Council of Australia (MCA) has urged the federal government to reduce the company tax rate as part of its post-coronavirus economic strategy.
MCA CEO Tania Constable says the nation's corporate tax rate is not internationally competitive, and measures such as tax reform and speeding up project approvals could prompt a new wave of resources projects worth around $100 billion:
MCA chief executive Tania Constable, who represents major miners including BHP, Rio Tinto, Glencore and Whitehaven, said the government must seize the ­opportunity for "pragmatic and targeted reforms to fast-track Australia's recovery from COVID-19"…

"Australia's company tax rate of 30 per cent is too high and not internationally competitive"…
The claim that Australia's company tax rate is "not internationally competitive" ignores Australia's unique dividend imputation system, which lowers the real rate to below 20%.
The New Daily's Michael Pascoe made this exact point:
The most obvious folly in the OECD corporate tax comparison is that it ignores our dividend imputation system.

An ATO spokesman told The New Daily just over a third of company net tax was handed back to shareholders through franking credits, based on the 2015-16 Taxstats data.

Professor Kevin Davis, research director at the Monash Business School's Australian Centre for Financial Studies, reckons the "real" corporate tax rate in Australia is below 20 per cent. He has written the headline rate could be cut from 30 per cent to just over 15 by abolishing dividend imputation.
University of Melbourne tax expert, Professor Miranda Stewart agreed:
…our reliance on corporate tax is not as dramatic as it seems, because of our almost unique dividend imputation system. About one third to one half of corporate tax revenues are handed back to shareholders in credits against company tax already collected. (New Zealand, which has an imputation system, also has high corporate tax revenues).

Kevin Davies suggests that the "real" corporate tax rate in Australia, taking account of dividend imputation, is below 20%.
Stewart also noted that there are good reasons for Australia maintaining a high company tax rate, given we are a resource-rich nation:
Our relatively high rate of company tax serves two purposes: to tax company profits and to get a fair return on resources in the ground which state governments, through royalties, don't properly charge for.

And we are geographically isolated, meaning that, even in the global digital economy, it is hard for companies to service us from offshore. Many have to be here and subject to tax.
This helps to explain the real motivation from the MCA's lobbying for lower company taxes. They are rent-seeking, pure and simple.
Last month's research from think tank Per Capita also rubbished the view that lower company taxes would spur the Australian economy, instead claiming that "corporate tax cuts have not led to investment, or to more jobs for many years" (see here).
While it is true that company taxes can drag on the economy because they discourage investment, because of Australia's unique dividend imputation policy, cutting company taxes would mainly increase after-tax returns to foreign investors, leading to increased payments to foreign shareholders and reducing Australian per capita incomes.
And since our major mining companies are mostly foreign-owned, Australian taxpayers would be left far worse-off.
Instead of cutting company taxes, policy makers would get more 'bang for the buck' by instead expanding accelerated depreciation schemes. This would enable companies to write-off new investments faster, thereby encouraging investment. Moreover, unlike cutting the company tax rate, accelerated depreciation would not apply to pre-existing investments, thereby costing the Budget far less.
That said, Australian businesses won't ramp-up investment while the economy is suffering from an acute demand deficit, irrespective of tax settings. Moreover, the last thing the economy needs in such circumstances is an increase in capacity.
Therefore, instead of wasting billions of dollars of taxpayer money on company tax cuts or even accelerated depreciation allowances, the Government should instead concentrate on programs that will give the biggest boost to demand.
Here, The Australia Institute has the right idea, developing a priorities list focusing on "speed, size, the impact on households' purchasing power, the amount of domestic production involved, the degree of employment intensity, projects that deliver co-benefits, and spending that targets people and regions most affected by the crisis":
As you can see, company tax cuts meet none of these criteria.
Rent-seekers like the MCA should be ignored. Company tax cuts should only be considered as part of a comprehensive tax reform agenda along the lines of the Henry Tax Review.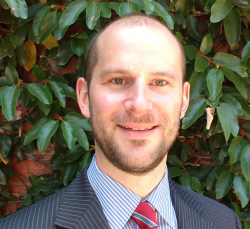 Latest posts by Leith van Onselen
(see all)