Via Banking Day:
The customer relations crisis now engulfing Members Equity Bank is exposing much more than a breakdown in communication with home borrowers – it is also opening a window to a crude and inadequate approach to risk management.

While the bank acknowledges that it failed to properly give customers notice that their capacity to redraw on their home loans would reduce from 27 April, it is sticking by its rhetorical defence that it was done "with the best intentions".

The evidence suggests otherwise in cases involving borrowers who were the most advanced on their loan repayments.

Many of the borrowers who had their redraw entitlements crunched by ME are years ahead on their repayments and sit on loan-to-value ratios under 30 per cent.

Banking Day has spoken with borrowers in these circumstances, who each point out that they are not even halfway through their 30 year loan terms.

In other words they are solid credit risks, whose repayment records rank them among the least likely to default across ME's home borrower base.

The bank has not given a convincing explanation of how curtailing the redraw rights of borrowers in such circumstances was necessary and in their best interests.

ME's problem is that it has imposed a "one size fits all" solution on a repayment problem that does not exist for thousands of its borrowers.

The crisis that has beset ME is not really an issue of poor communication, it's more about flawed risk management and a preoccupation with a product-based approach to assessing the likelihood of borrower default.

It reflects a credit culture that is unable to discern variation in the risk profiles of different borrowers.

It might also demonstrate that some of its mortgage products are poorly designed, with the legacy Super Members Home Loan apparently offering no option for borrowers to migrate funds from redraw facilities to an offset account.

That should be of some concern to the Australian Prudential Regulation Authority, which confirmed to the ABC's Peter Ryan on Tuesday that it was seeking more information from the bank about the redraw changes.
The wider press is giving it caning, At Domain:
Fiona Guthrie, who leads the peak body for financial counsellors that advise consumers facing hardship, said this excuse did not stack up.

"They've thought about their bottom line before their customers," Ms Guthrie said. "We worry it might leave people struggling on other essential bills."

Ms Guthrie said it was a "sensible financial strategy" to make repayments above home loan requirements and access that money when needed. "You're obviously reducing your interest you're paying on your home loan debt and giving yourself the ability to use that money when tough times hit and that's exactly what has happened."
It's filtering into credit spreads, at the AFR:
Bondholders in ME Bank's residential mortgage-backed securitisations face a greater risk of lower returns and squeezed payments after the lender controversially stopped borrowers from accessing redraw facilities on some loans.

ME Bank, owned by 26 union-and-employer-backed industry superannuation funds, has been inundated with customer complaints after it changed the rules on its redraw facility without first warning borrowers.

The facility allowed borrowers to partially dip into their home loan and withdraw money if they were ahead of their repayment schedule.
Even the ACTU is putting the boot in, at The Guardian:
Australia's peak union body has demanded ME Bank, which is owned by union and employer-controlled super funds, walk back its decision to suddenly slash the amount tens of thousands of customers could redraw from their home loans.

"It's clearly unacceptable for a bank to create this level of uncertainty and stress during a crisis which is causing financial hardship for millions of Australians," an ACTU spokesman said.

"We have made this clear to them and we trust ME will rectify the situation."

It is understood the ACTU, which is believed to receive significant sponsorship income from ME Bank, has been in close contact with the bank over the weekend, pressing for a solution.
APRA should force ME to reverse course. The risk is punters will begin withdrawing deposits as their trust in the bank collapses.
If insiders like the ACTU are freaking out then imagine having your savings in the bank…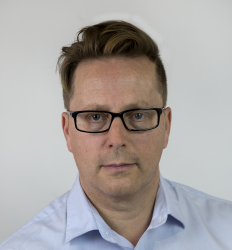 Latest posts by David Llewellyn-Smith
(see all)