Via Adele Ferguson on the weekend:
The boutique bank owned by the industry superannuation sector has blindsided its customers by removing cash from accounts linked to home loans during a pandemic that has increased financial uncertainty.

Members Equity Bank, which is owned by 26 major super funds linked to big unions and markets itself as one of the country's most trusted lenders, stunned customers on Monday when it, without permission, removed funds from redraw facilities to pay down home loans.

On its website, ME Bank promotes its redraw facility as a product that allows customers to make extra mortgage repayments and with the added flexibility of letting clients "redraw money from your loan at any time, for free."

A number of customers contacted The Age and The Sydney Morning Herald after noticing between 10 and 50 per cent of their redraw funds were absorbed into their home loan without any notification.
Why? There's huge brand damage in this. For both the bank and the industry super funds that are all whining about liquidity issues.
That's the rub. ME Bank must have serious liquidity issues to execute such an extreme move. Via MM:
Industry superannuation funds-backed bank, ME Bank, has run into a wall of negative publicity and criticism after it appeared to unilaterally reduce clients' mortgage positions by reducing their drawdown facilities.

Newspaper reports over the weekend saw ME Bank being heavily criticised for having made the move without appearing to have first contacted to client to inform of them.

In an explanation issued on Saturday, ME claimed it had undertaken the move to help some customers and prevent them from falling behind on their original repayment schedules.

"…the redraw facility on some legacy home loans could lead to some customers falling behind their original repayment schedules," it said. "The redraw facility gives customers access to payments that they have made ahead of their repayment schedule.

"By not reducing the available redraw amount over time, customers could overuse the redraw to a point where they could fall behind their original repayment schedule. This can put customers at risk of not meeting their repayment commitments, potentially leaving them open to financial hardship at the end of the loan term.

"No money has been removed from customer accounts. The adjustment made is to the amount available for redraw," the bank's explanation said.

"We understand that the change has caused concern to some customers, particularly in the current environment. We are reviewing the personal circumstances of each customer affected and are committed to working with them to determine how we can help with their individual financial needs."
In other words, ME customers must pay their mortgages before they eat, twisted Orwellian-style as a favour for customers.
But is it a question of profits and bad loans? Or is it liquidity issues?
I have no evidence for this, but the obvious candidate for an ME Bank liquidity suckhole is the industry super funds themselves. I'm wondering how many keep their cash in their own bank, and have been drawing down on those savings to avoid having to liquidate assets as they repay members their $20k. ME Bank may be seeking to plug the liquidity dike elsewhere.
If so, then industry super is now giving with one hand while taking with the other for its members.
Whatever it is, a liquidity bail-in for customers bespeaks extreme internal dynamics given it may encourage a bank run on itself, not to mention long term distrust of the bank and those behind it.
There is one more complication. If ME Bank really is in trouble, who is going to bail it out? It was only set up by industry super to break the banking oligopoly. Would any of the majors buy it, even resolved via APRA on the cheap?
That would be the ultimate irony.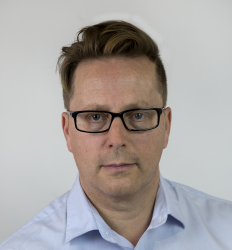 Latest posts by David Llewellyn-Smith
(see all)