In June last year, Sydney's 132-apartment Mascot Tower was evacuated after large cracks were discovered.
Fresh cracks appeared in February, prompting authorities to close shops and set up an exclusion zone around the building.
Then last month it was revealed that apartment owners are face a repair bill of $53 million, or $405,300 per apartment. Thus, they are effectively worthless beyond their land value.
Now Mascot's owners have gone for the nuclear option, suing the developer of the neighbouring Peak Towers complex:
At a meeting in Sydney last week, the owners corporation voted to take legal action against Aland, the developer of the neighbouring Peak Towers.

In a statement this week, the the owners corporation claimed the cracks appeared after excavation work was conducted at the neighbouring property.

"That is not a coincidence," the statement read.

"The soil that supported Mascot Towers was removed by those constructing the Peak Towers basement, meaning that the Mascot Towers building loads could no longer be fully supported."

It said it would be able to demonstrate that Aland's shoring system at Peak Towers was "under-designed", that its piles were "incorrectly built" and that "waterproofing was missing or wholly insufficient"…

"Aland has always denied responsibility and earlier refused to provide Mascot Towers' engineers with access inspect the Peak Towers basement," the statement read.
Given the proliferation of tightly packed high-rises across Sydney, one wonders whether this is merely the tip of the iceberg.
Ultimately, this debacle is the result of the failure of policy, which deregulated the building industry and eliminated the need for qualified inspectors to ensure structures were built correctly.
The situation was made worse by a decade of hyper immigration into Sydney, which required building tens-of-thousands of extra homes every single year, thus leading to speed over quality and compromised building standards.
The only winner in Sydney's high-rise faults debacle are the dodgy builders that managed to erect sub-standard structures before running away with the cash.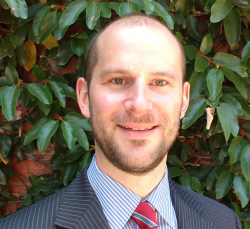 Latest posts by Leith van Onselen
(see all)