This is what happens when Labor takes the China bribe to its logical extreme, at ABC:
The US ambassador to Australia has played down a suggestion from his Secretary of State Mike Pompeo that his nation could "simply disconnect" from Australia if Victoria's trade deal with Beijing threatened its telecommunication security.

On Sunday morning, Mr Pompeo said while he was not aware of the detail of Victoria's agreement, it could impact his nation's Five Eyes intelligence-sharing partnership with Australia.

In an interview with Sky News, Mr Pompeo warned the Belt and Road agreement with the Andrews Government increased the Chinese communist regime's ability to do "harm".

China's trillion-dollar Belt and Road initiative (BRI) is a global infrastructure push aiming to recreate the glory days of China's ancient Silk Road trade routes.

The highly controversial scheme has been panned by many Western democracies, including Australia.

More and more countries are choosing to ink agreements with China on its trillion-dollar Belt and Road initiative, but what are countries actually agreeing to when they sign on?

But Victoria has gone it alone on signing up to the infrastructure initiative, with Premier Daniel Andrews inking a Memorandum of Understanding with China in 2018 and committing to deepen the state's involvement in 2019.

The non-legally-binding agreement allows Victorian infrastructure experts to get access to the hundreds of billions of dollars of projects slated for the Belt and Road.

It also encourages Chinese infrastructure firms to establish a presence in Victoria and to bid for major infrastructure projects.

"I don't know the nature of those projects precisely," Mr Pompeo told Sky News today.

"To the extent they have an adverse impact on our ability to protect telecommunications from our private citizens, or security networks for our defence and intelligence communities — we simply disconnect, we will simply separate.

"We are going to preserve trust in networks for important information. We hope our friends and allies, especially our Five Eyes partners like Australia, do the same."

Mr Pompeo said the scheme broadly came at "some cost" to those who signed on.

"Every nation has its own sovereign right to make decisions for itself, and I suppose Victoria has some rights that it can undertake but every citizen of Australia should know that every one of those Belt and Road projects needs to be looked at incredibly closely," he said.

On Sunday afternoon, the US ambassador, Arthur Culvahouse Jr, released a statement in response to coverage of Mr Pompeo's interview, saying he wanted to "set the record straight".

He said after Mr Pompeo was asked about a "very remote hypothetical", he had carefully noted that he was not across the detail of Victoria's Belt and Road agreement.

"The United States has absolute confidence in the Australian Government's ability to protect the security of its telecommunications networks and those of its Five Eyes partners," Mr Culvahouse said.

"We have made no secret of our concerns about 5G, and we commend Australia for its leadership on the issue.

"We are not aware that Victoria has engaged in any concrete projects under BRI, let alone projects impinging on telecommunications networks, which we understand are a federal matter.

"If there were telecommunications initiatives that we thought put the integrity of our networks at risk, of course we would have to take a close look at that, as the Secretary suggested."
Put yourself in the American's shoes for a minute. Why would they sacrifice the blood of their young men for a few sell-outs Downunder? There are many other considerations in the alliance than that but in pure relationship terms nothing else matters.
What strikes me about it is the arrogance of Australia to think it can have its cake and eat it too. It can't. It never could. It was just convenient to think so for a while.
Anyways, the heat on Manchurian Dan is developing into a blowtorch, at The Australian:
A pro-Chinese company was promoting the Belt and Road Initiative to Victorian Premier Daniel Andrews while at the same time being paid by the Andrews government to provide advice on the controversial investment and trade deal.

Mr Andrews's office confirmed the Melbourne-based Australia-China Belt and Road Initiative company was awarded two taxpayer-funded contracts in 2017-18 and 2019-20 totalling $36,850 to advise on China's global commercial play.

The organisation was set up by young former Chinese television journalist Jean Dong five years ago.

Ms Dong, now 33, was present at the signing of the Australia-China free-trade agreement in 2015 and recruited former federal Liberal trade minister Andrew Robb and former Labor finance minister Lindsay Tanner to the company's advisory board.

Scott Morrison on Sunday ­repeated the commonwealth's ­opposition to Victoria signing on to the Belt and Road Initiative as US Secretary of State Mike Pompeo warned any BRI project was designed to boost the power of the Chinese Communist Party.

America's most senior diplomat says the COVID-19 outbreak has revealed China's authoritarian nature, including its desire to exert hegemonic influence over countries via proje…

The Andrews government conceded on Sunday it had breached disclosure rules in failing to report the expenditure on the consultancy, blaming an "administrative error".
And more at The Age via Clive Hamilton:
Like many influential members of Australia's elites, Andrews has over many years been carefully cultivated by the CCP using subtle psychological techniques so that they come to believe that anything that upsets Beijing is against Australia's interests.

A politician committed to multiculturalism, Andrews has been diligent in mixing with a range of Chinese community organisations and befriending their leaders. Unfortunately, most of these organisations belong to the CCP's United Front influence network.

He has also been guided in his China entanglement by senior staff members linked to the United Front network.

As opposition leader, Andrews' senior adviser on China was Mike Yang, who has also been a vice president of the Australian Council for the Promotion of Peaceful Reunification of China, until recently the foremost CCP influence agency in Australia. It became notorious through its president Huang Xiangmo.

Today, Marty Mei is a senior adviser to Premier Andrews, and accompanies him on visits to China where the Premier is given the full treatment reserved for useful foreigners. Mei too has links with the United Front, including being named as a "special consultant" to the Shenzhen Association of Australia, known to be a front group.

In 2015, he told a Chinese state media outlet that his role is to "prevent the state government from doing things that might damage the interests of the Chinese community … [and] negotiate more benefits for the Chinese community".

In March, the Premier met with China's Melbourne consul general, Long Zhou. It was an amicable meeting. The consulate reported that Andrews praised China's tremendous efforts to prevent and control the epidemic and its important contribution to global public health and security.

The phrases are the same ones repeated over and over by Communist Party organs and Chinese diplomats. As Mareike Ohlberg and I explain in our forthcoming book, Daniel Andrews was engaging in biaotai, which in CCP lexicon means expressing allegiance to the Party by repeating its political phrases.
Let's not forget that as China lied about the virus earlier this year, and demanded that Victoria kept its borders open to spread it, it siphoned off the state's personal protection equipment. While this act of sharp power war transpired, what did Manchurian Dan do? He lit up Victorian public buildings in CCP colours.
That's how naive and deep are Labor's corrupted CCP normatives.
Herein lies the problem with the seductive notion that we can quietly disengage from China over years without upsetting anybody. Those are the shadowy circumstances in which Chinese sharp power increases.
The only strategy to defeat China's sharp power war on Australia is loud, open, copious, raucous and chaotic objection to every political, and many businesses, links to the CCP.
It's a battle to define the national normatives. A battle that Labor's treasonous states have already lost.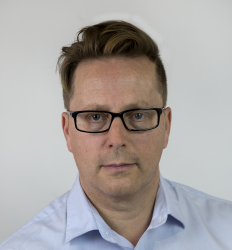 Latest posts by David Llewellyn-Smith
(see all)