Via Domain:
The Victorian government looks set to pursue the next step of its controversial Belt and Road deal with the Chinese government, despite widespread criticism of the deal.

Premier Daniel Andrews indicated on Wednesday that the timetable for agreeing to the next step of the deal, a "co-operation road map" between the state and the Communist country, had been pushed back by the COVID-19 pandemic but that "further announcements" were on the way.

The state Labor government has come under fire from the conservative side of politics, defence commentators and even some federal ALP party figures for agreeing to the deal despite federal government objections.
This is destroying Labor. It is now going hand-in-hand with the wolf wankers, at The Australian:
China's Melbourne consulate has accused critics of Victoria's Belt and Road agreement of making "distorted interpretations" and "unwarranted attacks" in a statement.

As well, the consulate has labelled negative remarks over the memorandum of understanding between the Chinese and Victorian governments as "deliberately discrediting for political purposes".

"The negative remarks against the "Belt and Road" initiative, as well as the questioning and criticism of China's cooperation with Victoria in the "Belt and Road" initiative, are obviously distorted interpretations, unwarranted attacks and deliberate discredit for political purposes, and they do not really care about the benefits of "Belt and Road" cooperation brought to the people of both sides," the statement said.
What can I say? There is no Victorian opposition so Manchurian Dan has a free hand.
But he is killing federal Labor stone dead.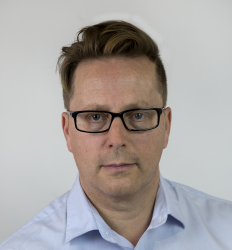 Latest posts by David Llewellyn-Smith
(see all)