Awful to watch. At the AFR comes Joel Fitzgibbon on his long march:
Indeed, China is the customer for 36 per cent of Australia's exports – more than $120 billion worth each year. Their demand for our food and mining products creates hundreds of thousands of Australian jobs. So too does the money invested here by companies such as Yancoal.

China and Australia are very different countries: one big, one small. We differ in both ethnicity and culture. We must therefore always be mindful of our different systems of government and be robust and strong always in matters involving our national security.

But that does not have to involve unnecessarily offending our biggest trading partner. For example, the global community was always going to have an inquiry into the source and spread of COVID-19; it is plain silly to suggest otherwise.

We are a proud middle power. We have always punched above our weight in defence of the values and principles we share with countries like the United States, Canada, New Zealand and the United Kingdom.

But when our government starts chasing votes at home at the expense of our important international relationships and export markets, we all lose. That is exactly what Malcolm Turnbull began to do three years ago and it is a practice that Scott Morrison has unfortunately followed
I don't know any other word for that paragraph than treasonous. It's not that China doesn't matter as a customer. Nor that we can't chew gum and walk at the same time. Nor that we shouldn't aim to maximise our take from the bastards.
The problem is Fitzgibbon excludes the following:
the Dastayrai affair;
the endless bribery scandals across all levels of government;
numerous attacks on Aussie journos via lawfare;
all of the spy scandals;
all of the university scandals;
all of the security services and academic warnings;
CCP interference in the Chinese diaspora;
CCP cyber attacks on Canberra;
the deteriorating US/China relationship;
the crushing of Hong Kong.
These are not disconnected events. They are the result of the CCP "sharp power" war on the wider region and Australia in particular.
By ignoring all of this and blaming Coalition Governments for pushing back against it in the prosecution of its most basic duty, protecting our sovereignty and freedom, what is Fitzgibbon doing if not jeopardising both?
It's alarming that Labor can think this way, let alone that it gets printed in a major newspaper.
Unfortunately, the problem runs deeper, at The Age:
The Chinese government has lashed out at Australian critics of its Belt and Road infrastructure deal with the state of Victoria with a fresh attack on a senior Morrison government minister.

Beijing has dramatically increased tensions over the controversial trade and infrastructure deal by accusing Australia's Home Affairs Minister Peter Dutton of "negligence" and "sinister intentions".

…Despite the growing criticism from national security experts about the deal, Premier Daniel Andrews defended his state's involvement with China's global program and indicated his government was pushing ahead with the next phase, after a delay imposed by the COVID-19 pandemic crisis.
Greg Sheridan has more:
This week the federal Labor leader, Anthony Albanese, and his deputy, Richard Marles, explicitly repudiated Victorian Premier Daniel Andrews over his decision to sign up to China's Belt and Road Initiative.

In signing a BRI memorandum of understanding, Andrews contradicted and defied Australian foreign policy on a matter of geo-strategic importance. That is irresponsible and damages Australia's national interests.

Andrews contradicted federal ALP policy as well. This was more explicit when Bill Shorten was Labor leader because Shorten had decided to back bipartisan Aust­ralian policy.
In all of the debasement of Australian public policy that MB has chronicled for a decade, this wave of Labor treason is the worst.
With daylight second.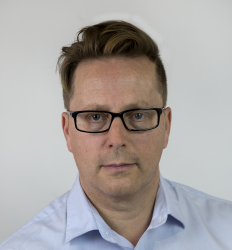 Latest posts by David Llewellyn-Smith
(see all)