I'm afraid it is an epochal stain that will keep it from power for decades. Labor cannot be trusted with China. Kevin Rudd is the exemplar:
Former Labor Prime Minister Kevin Rudd has accused Scott Morrison of exposing primary producers to extra risk by taking the lead against China on a coronavirus inquiry while Beijing was already under pressure to boost its purchase of agricultural commodities from the United States.

Last week, Mr Morrison flatly rejected suggestions there might be a link between China increasing imports of US barley at the same time it was about to impose crippling tariffs on the Australian product.
The tariff is a great outcome. The barley will be shipped, just somewhere else. Trade diversification is the result.
This is symptomatic of the deep China malaise within Labor. Rudd is now the head of the global Asia Society. He's never going to cross China in that role. Sure, he'll tut, tut about it being an autocracy now and then. But he'll never call it out on matters of substance. We saw this during the Hong Kong riots, which Rudd never made mention of the fight for democracy despite its dominating the global press.
On the weekend, Peter Hartcher dressed down the Murdoch Press for suggesting that Labor is biased:
But what about the chorus of complaints about the government's position? Some business leaders and state governments have demanded that Australia solve the problem through diplomacy, use some "pragmatism", to protect the trading relationship.

And, of course, when a business person calls for "pragmatism", the word used this week by Elders chief executive Mark Allison, he is calling for the abandonment of principle.

…Morrison is able to draw strength from three other vital sources. One is the Labor opposition. Anthony Albanese and his leadership group support the government position. Some dishonest media efforts in the past few days have tried to portray Albanese as somehow "soft on China". To get to this position, they've had to conduct some strange contortions.

Albanese's position, as he told the ABC's Leigh Sales on Thursday: "Australia is quite right to say that, just as if we have a death in this country that is unexplained we have a coronial inquiry, here we have 300,000 deaths. There is nothing remarkable about saying, 'Well, we need to know what the cause of that is.' Not as an academic exercise but so that we can ensure it never happens again."
Therein lies the rub. Albo supported the inquiry. But he didn't support the Government as China issued tariffs in response. And notice that the major political leader objections came from Labor states.
The problem is not Albo necessarily. It is Labor. It has a deep culture of engagement with China. Anyone who has visited Shanghai and "M on the Bund" can see the procession of Labor MPs in residence.
The corruption scandals are another example. Sure, the money permeated both parties, but Labor's policy insouciance was extreme.
It began with Gough Whitlam of course. It was he that led international engagement with Chinese opening up. A fact that Labor is fiercely proud and protective of.  It then flowed into generations of "Asian engagement" policy and rhetoric, into which I was indoctrinated.
This culminated in other organisational defining principles surrounding Paul Keating and his Cabinet, many of whom today hold Chinese-reliant career positions.
Then there is the fake left sympatico between the two parties. In the globalism that permeates the CCP and ALP, globalised socialism is the key ideology and the battle against racism the key value judgement.
This is why, today, Labor apparatchiks are still free to make ludicrous statements about China and the CCP. Labor premiers are client states, see 6.30:
Victoria was, if anything, worse.
Labor legends are apologists:
And some are downright barmy:
The Murdoch Press can report this stuff but it doesn't make it up.
There are good people in Labor on China. Though I can count them on one hand, there are sure to be more.
And Labor's history with China is admirable. It is something to be proud of.
But that's the problem. CCP China turned out to be something other than the liberalised power that Gough Whitlam and we all hoped for. It turned out to be evil.
Now Labor's corporate memory can't extricate itself from this simple and obvious fact.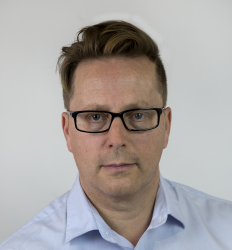 Latest posts by David Llewellyn-Smith
(see all)