This has been bothering me a lot too. Via Alan Kohler:
A number of things flow directly from the collapse in employment in the US. Inequality is set to widen dramatically because the worst affected are the poorest, most marginalised; there is now a health time bomb ticking because most Americans' health insurance comes from their employer – no job, no cover…

Holding the country's nerve in the face of such a devastatingly fast rise in unemployment would be a huge challenge for the highest quality political leadership, but America has the misfortune to be led by a hopelessly incompetent narcissist incapable of providing even a semblance of consistently responsible leadership.

…It's exacerbated and complicated by the fact that COVID-19 has become a matter of bitter left-right culture wars, with the far right taking to the streets, with guns, to protest the lockdowns and declare they won't do it. That's happening to some extent in Australia and elsewhere, but nothing like it is in the US.

…Meanwhile the Trump Administration is rushing towards a cold war with China, far more aggressively and dangerously than it did with tariffs over the past couple of years.

…In general America appears to be on the precipice of a major economic depression and social collapse, and this has now gone to the top of the list of dangers from the pandemic, daylight second.
Sadly this spot on:
how does the US recover as the virus runs amok during re-opening?
how does Trump hold the place together without crashing markets via revitalised trade war?
what happens as social cohesion comes under immense strain heading into the election?
None of these questions have clear answers.
Buy US stocks!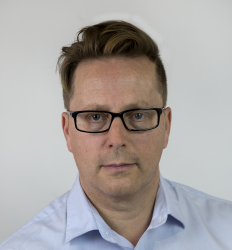 Latest posts by David Llewellyn-Smith
(see all)