Late on Friday, it a big revision of JobKeeper numbers was revealed in a joint media release from Treasury and the ATO, with the number of recipients downgraded from 6.5 million to 3.5 million and the total cost of the rescue package revised down to $70 billion from $130 billion:
The enrolment forms completed by 910,055 businesses who have self‑assessed as eligible under the scheme had indicated that this program would cover around 6.5 million eligible employees. The ATO's review of these forms has found that around 1,000 of those businesses appear to have made significant errors when reporting the estimate of eligible employees on their enrolment form. The most common error was that instead of reporting the number of employees they expected to be eligible, they reported the amount of assistance they expected to receive. For example, over 500 businesses with '1' eligible employee reported a figure of '1,500' (which is the amount of JobKeeper payment they would expect to receive for each fortnight for that employee)…

In light of the take‑up of the scheme to date, remaining enrolments, and that the scheme remains open to new registrations, Treasury now expects the number of employees likely to be covered under the JobKeeper program to be around 3.5 million… Treasury estimated that around 6.5 million employees would access the program. This estimate was developed at a time when Coronavirus cases were growing significantly in Australia and restrictions were being tightened across Australia and much of the world…

Treasury's revised estimate of the cost of the JobKeeper program is around $70 billion. Updated economic forecasts will be reported in the Government's June economic and fiscal update.
Opposition leader Anthony Albanese was quick to attack the 'bungle':
"There are real-world consequences for Australian working people … who have missed out on support, because the government has abandoned them, because the government said its program was fully subscribed and that the $130 billion had all been allocated. When we know now that that isn't the case," he said.

He described the error as a shambles.

"One number that we needed to get right is how many workers they were helping. But instead, this is an absolute shambles," he said.
As was Labor's shadow treasurer, Jim Chalmers:
Shadow Treasurer Jim Chalmers says the JobKeeper program has been "badly implemented, badly communicated and badly budgeted" which shows you cannot trust "a bad government with a good idea"…

"The $60 billion question is how can we ever believe anything that this treasurer or this government tells us about the budget or about the economy into the future," Mr Chalmers said.
In any event, this downgrade to JobKeeper should be greeted with joy.
First, it means that taxpayers have spent $60 billion less than first thought.
Second, it means that more funds are available to extend JobSeeker beyond its legislated late-September expiry date, as well as leaving more money available for traditional stimulus measures.
Both would ensure that the Australian economy does not slide into a fiscal hole.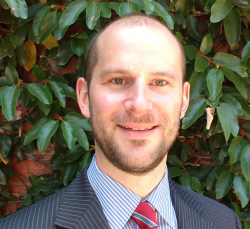 Latest posts by Leith van Onselen
(see all)