Jessica Irvine may have found something she really does care about:
For those of us fortunate enough to have them, our homes are our sanctuary. Shelter from both the elements and prying eyes, our homes are places where we can grow roots, drop our bundles, and just be ourselves.

If, that is, we're lucky enough to have access to a safe, secure and affordable home to begin with.

Another likely impact of this crisis is that it will be some time before home owners see any capital appreciation in the value of our homes, given the hit to incomes and jobs.

We've all seen the headlines of potential falls of around 30 per cent − on a worst-case scenario − in home values, according to the nation's biggest lender

…But then I wonder: is that such a bad thing? Do we really want to go back to normal on housing?

…take this opportunity to fix that broken housing tax system. To reduce concessions for negative gearing and capital gains on housing. To abolish stamp duty in favour of a broad-based land tax.

…we could have a real chance at halting – for decades to come – the runaway growth in housing prices we have come to expect.

It could give young Australians the chance to jump the hurdle into ownership, and the security of tenure it brings. And while we're at it, we could also rethink the way we treat renters.
They deserve it given it is they that have sacrificed for the elderly in this pandemic.
At the AFR comes Bloxo:
Next year, housing prices nationally could fall between 2 per cent to 12 per cent, according to HSBC. The declines are amplified in the biggest cities, with Sydney prices giving up anywhere between 5 per cent to 15 per cent, and Melbourne dropping by 7 per cent to 17 per cent.

The analysis by HSBC's chief economist, Paul Bloxham, and colleague Daniel Smith canvasses the varying impacts of a range of factors: record-low interest rates countered by sharply declining migration and rising unemployment.

"We expect larger declines in housing prices in Sydney and Melbourne than in Australia's other cities, given greater reliance in these cities on migration and foreign students, which have stalled as a result of border closures."

Stalled migration packs a double hit for the weakening market, leading not only to fewer borrowers and lower demand but also exacerbating an existing oversupply of housing.
Others at Bloomie:
"Australia's had an obsession with residential property for a long time," said Richard Holden, professor of economics at the University of New South Wales. "A lot of people have a lot of their wealth tied up in residential property. I'm pretty worried."Commonwealth Bank of Australia, the nation's largest home lender, estimates that under a short, sharp economic downturn this year followed by a quick recovery next year, house prices will fall 11% by March 2023. In the worst-case scenario of a prolonged recession, prices could plunge 32%.

…"The banks, and by extension the housing market, are fairly well firewalled at present, and it would take a lot to outweigh this," said Tamar Hamlyn, co-founder of fixed-income investor Ardea Investment Management. "The most likely scenario is slowly lower prices in a low-turnover market, as in the absence of any forced selling it's quite likely that the various buffers in place can prevent a shakeout for the time being."

…"Banks aren't going to lend based on a 'future return to normality,' they will lend on the now," said Redom Syed, the founder of mortgage broker Confidence Finance. "A major shock to lending markets is coming."

…"We are well aware of a surge in short-term accommodation now being advertised for long-term leasing," said Louis Christopher, managing director at consultancy SQM Research

…"That's the cliff edge," said Sarah Hunter, chief Australia economist at BIS Oxford Economics. "If the economic recovery isn't established by then, there is the risk of a big stumble."
That sums it for me: weak immigration; high unemployment; falling rents and tightening standards spell price falls.
Let it burn.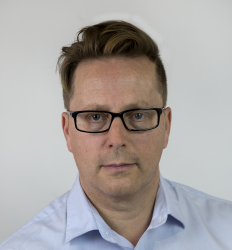 Latest posts by David Llewellyn-Smith
(see all)