After vigorously attacking the Morrison Government's early superannuation release policy, Industry Super Australia (ISA) was accused of exaggerating the impact of this scheme on younger Australians' retirement savings.
Specifically, ISA ran an advertising campaign claiming that a 30 year old worker could lose up to $100,000 in retirement savings if they withdrew $20,000 from their superannuation accounts:
ISA analysis shows a 20-year-old who accesses the full $20,000 available under the scheme could lose more than $120,000 from their retirement balance. A 30-year-old who accesses $20,000 from super now could lose about $100,000 when they hit retirement and a 40-year-old could lose more than $63,000.
These dire projections of retirement losses were later challenged by the Australian Treasury, which noted that they were more than double the $43,032 reported on ASIC's MoneySmart online calculator.
ASIC subsequently issued ISA with a 'please explain' letter, which has caused ISA to "make changes" to [read downgrade] its modelling:
ASIC said that in its letter to ISA, the regulator had "expressed concern that the ISA modelling did not follow all of the principles that ASIC articulated in a frequently asked question published on ASIC's website on 16 April, 2020: How should trustees communicate the potential long-term impacts of the COVID-19 early release of superannuation scheme on retirement balances?".

"Contrary to the ASIC principles, the ISA modelling did not use the same assumptions as the generic calculator on the ISA website. (The ASIC principles are intended to assist trustees by describing how they might minimise their risk of providing misleading disclosure. It is important to note that they do not have the force of law and estimates are not misleading merely because they do not comply with the ASIC principles.)," the ASIC answer said.

"On 4 May ISA responded to ASIC's letter stating that it had reviewed its early release modelling and website calculators and that, as a result of that review, it would make changes to the assumptions used in its early release modelling and website calculators," it said.

"ASIC is reviewing ISA's changes and will then consider its next steps," ASIC's answer said.
Meanwhile, ISA chief executive Bernie Dean has stepped up lobbying to have the superannuation guarantee (SG) lifted to 12%, telling an economics committee this morning that lifting the SG would claw back retirement savings lost via the Morrison Government's early superannuation release scheme:
Mr Dean said this [early withdrawals] was reason enough for the government's superannuation guarantee that is scheduled to reach 12 per cent by 2027 to remain in place.

"How do we think those younger Australians are going to recover the savings made in the early parts of their working life so they have a meaningful sized nest egg that can mean they're not fully reliant on the pension?"…

"The superannuation guarantee increase contributions over the next few years will be one of the main drivers helping young people recover their balances."

The government's decision to freeze scheduled increases to the superannuation guarantee in 2014 had already punched a hole in the retirement savings of Australians, Mr Dean said.

"A 30-year-old with a balance of $30,000 on average wages was already going to lose about $100,000 from their nest egg from that delay. If there would be further delays or freezes, they would be on top of that loss," he said.
As usual, ISA is obfuscating the facts to talk its own book.
As I explained in detail on Monday, there are three strong reasons not to raise the SG to 12%:
Raising the SG would increase inequality, given superannuation concessions overwhelmingly favour high income earners.
Raising the SG would reduce workers' take-home pay, thereby punishing lower-income earners living paycheck to paycheck, as well as sucking demand out of the economy while it is still trying to recover from COVID-19.
Raising the SG would cost the federal budget more than it saves in Aged Pension costs.
Obviously, these broader economic costs do not concern ISA. What it cares most about is increasing funds under management so that it can glean fatter management fees.
This is why ISA continually deflects attention away from the fact that Australia's superannuation system robs workers of disposable income, is a net drain on taxpayers, and worsens inequality.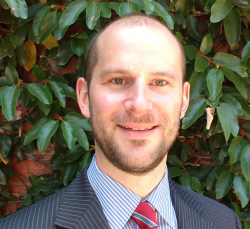 Latest posts by Unconventional Economist
(see all)