Via Domain:
The prudential regulator has contacted the board of ME Bank to obtain more information about changes to its redraw policy in a bid to determine if an investigation into the lender would fall under its remit.

The Age and The Sydney Morning Herald have been told the Australian Prudential Regulation Authority approached ME Bank on Monday seeking information about its decision to remove access to money in redraw facilities linked to home loans. But the enquires were preliminary and further action is far from certain.

It comes as the trustees and chief executives of major super funds that are shareholders in ME Bank continue to press the lender for answers after it was revealed borrowers had been cut off from personal funds without their consent or knowledge. ME Bank is owned by 26 industry super funds linked to big unions.
APRA should be livid and force a reversal. This is not just a minor infraction. It threatens ME Bank with wider run as consumers conclude that if redraw can be withdrawn what else can ME Bank seize without notice?
Banking Day has more:
Members' Equity Bank last night denied it might have broken its own contractual terms and conditions by giving late notice to borrowers of controversial changes to mortgage redraw limits.

The bank's senior executives were last night in lockdown crisis meetings as they tried to push ahead with a move to slash redraw caps on home loans despite a backlash from customers and many of its own shareholders.

However, ME – through a spokesperson – last night apologised to affected customers for the poor manner in which it communicated the changes.

"We communicated poorly to customers in terms of the timing and telling them what we were doing and why," the spokesperson said in an emailed response to questions from Banking Day.

"That's something we clearly regret and for which we now apologise."

…Borrowers affected by the decision told Banking Day on Monday that the notification letters were marked as having been written on 23 April.

If that is correct the bank might be in breach of its own terms and conditions because an argument could be mounted it made no realistic effort to respect the notice requirement that might apply to the redraw change.

The ME spokesperson said the bank had not breached its notification requirements.

…First Super – a fund covering workers in the timber and furniture industries – has called on the bank to review the timing of its decision as angry borrowers went viral on social media with their grievances.

It is believed that some shareholders are concerned that the bank failed to meet community expectations by not notifying customers in advance of the decision taking effect.
Geniuses. Banking is a trust industry. That is it only currency. ME Bank just violated it, regardless of the letter of the law.
They should be forced to reverse the decision and explain it in full lest it undermines the entire bank, not to mention the entire sector.
If that means taking pain in some other way owing to liquidity issues, or whatever other hiccup created the blundering decision, then so be it.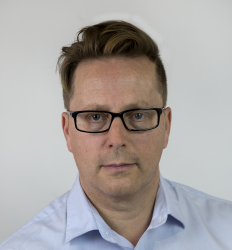 Latest posts by David Llewellyn-Smith
(see all)