George Megalopolis produced some basic data on the weekend with a very strange conclusion:
Australia faces a realignment of the economy at warp speed. Almost a third of the 950,000 jobs lost across the economy since March 14 have been in accommodation and food services. Most were casual positions. They are not easily restored without a vaccine for COVID-19.

Before the coronavirus, accommodation and food services was the sixth-largest employer in the country with 940,000 workers, representing just over 7 per cent of our entire workforce. Ahead of it in fifth place was education and training services (1.1 million) but behind it was manufacturing (920,000).

Today, it sits in ninth place, with around 630,000 workers. Manufacturing (880,000) has replaced it in sixth place, while public administration and safety, and transport, postal and warehousing have also risen one rung each. The irony is that accommodation and food services were safe havens in the early 1990s recession, with more jobs at the end of the crash than at its commencement.

…Labor's homes affairs spokeswoman Senator Kristina Keneally used an opinion piece in last weekend's Sun-Herald and The Sunday Age to call for a review of the temporary migration program. It came with a catchphrase of old Labor. "We need a migration program that puts Australian workers first," she wrote.

For Labor, it was the wrong fight to pick in a pink-collar recession. Any appeal to the prejudices of older Australians, who are actually hanging on their jobs, will only divert attention from younger Australians who have been short-changed by the lockdown.
These are precisely the sectors where cheap migrant labour has gutted wages and industrial relations. The 2016 Census was very clear that temporary visas of all kinds congregate most heavily in accommodation and food services, competing head-to-head to with Aussie youth for entry-level employment:
In 2016, temporary residents were most likely to be employed as Labourers (19%), Professionals (16%) and Technicians and Trades Workers (15%).

Main occupations varied across the different temporary visa holder groups:

Almost a third (30%) of Student visa holders worked as Labourers (such as Cleaners, Food process workers and kitchen hands) while 23% worked as Community and Personal Service Workers (such as Carers and aides, Waiters and Hospitality workers).
Similarly, Working holiday makers most commonly worked as Labourers (39%) and Community and Personal Service Workers (21%).
36% of Temporary Work (Skilled) visa holders were Professionals.

–10% were Business, Human Resource and Marketing Professionals such as Accountants and Financial brokers.

–9% were ICT Professionals such as Business and Systems Analysts and Programmers.

–7% were Health Professionals such as Medical Practitioners, Health Diagnostic and Promotion Professionals.
The conclusion is obvious, cut migrant numbers so that the sectors most badly hit by the pandemic are not overrun with cheap foreign labour. Unless you're an immigration extremist.
The incorrigible ABC pumped more propaganda with the tiresome Liz Allen:
"Too few migrants places enormous pressure on an already over-burdened workforce to be more productive and to make increasing income tax contributions to ensure the nation's vital infrastructure and essential services are funded."

Dr Allen, the author of The Future of Us: Demography Gets a Makeover, predicts a project similar to the migration-driven Snowy Mountains Scheme as a way out of the coronavirus economic slump.

"I suspect we're heading for a nation-building scheme similar to that we experienced as a nation post World War II," she said.

"Australia will need to literally rebuild: build physically and socially."
The absurdity of that position is self-evident.  Liz Allen is not an economist, she is not even a population demographer with a PhD in obesity, and has no understanding that the point of public policy is to advance living standards by doing things more efficiently. It is NOT about endlessly running on the spot trying to remedy your own crush-loading as the environment collapses around your ears. Unless you're an immigration extremist.
Finally, we turn to the big daddy of media bully boys, The Koch:
'(China) are our biggest trading partner, our biggest customer… and using football to build a bridge with China through community and trade has become really important,' Koch said.

'So Mick Malthouse doesn't know what he is talking about and with comments like that – if it was up to Mick Malthouse he'd bring back the White Australia policy of the 1950s.

'In this regard he is a bit of a dinosaur, because it is important to keep that bridge (between Australia and China) being built on a business and community level and we play an important role in that and will in the future.

'If Mick Malthouse made a comment about footy maybe I'd give it a passing glance of attention. But when it comes to China absolutely zero relevance whatsoever.'
Obviously, one smog-choked and barely visible game for a few expats is the definition of irrelevance to the national interest. But it's useful to observe the hysteria and bullying of the immigration extremist. Mention your discomfort with the pandemic-spreading CCP and you're suddenly a cheer squad for "White Australia"!
A sensible migration program is modulated to its context to prevent these kinds of abuses. It rises when the demand for labor is strong enough to support wage rises and infrastructure is planned accordingly. It falls when neither is true.
It should never be beholden to extremist carpet-baggers and media demagogues.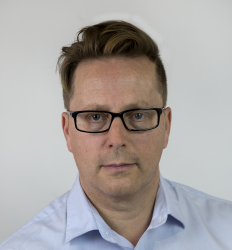 Latest posts by David Llewellyn-Smith
(see all)