It's all fake now. Our entire political economy.
Right wing politics is an oligarchic fake pretending to compete.
Left wing politics is an oligarchic fake pretending to care about workers or the environment.
Government is a fake, pretending to do reform but really just stuffing the nation full of coolies to disguise falling living standards. Housing, energy, manufacturing, everything tax, budget, borders are all fake.
China is a fake, pretending to be a part of global liberalism while building itself backwards into oblivion and corrupting everything it touches.
The US is a fake, pretending to lead global civility as it disappears into virtual civil war.
Multilateralism is a fake, a zombie with corrupted core values.
Free trade is a fake, dominated by trade diversion deals and threats.
Climate change mitigation is fake, ruined by the rise of China and energy interests.
Media is a fake, destroyed by the internet.
The internet is a fake, overrun by nutters.
Markets are a fake, nationalised and decoupled from all pricing sense.
Collective identity is now fake, killed by all of the above, and a plague of pretending to care while extracting your rent.
It is a daily stab in the eye for the truth-seeker monitoring this fake system, which has gone from troubled to completely phony in one short decade.
Where does it end? The last time the world lost its anchor to the truth so comprehensively was in the 1930s. Post-truth environments empower nutjobs while suppressing the rational.
As the truth is either strangled or reasserts itself in a brutal consensus, it ends in violence.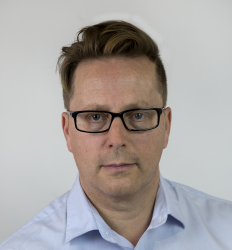 Latest posts by David Llewellyn-Smith
(see all)