Hong Kong citizens continue to fight back against the Chinese Communist Party's (CCP) national security laws that will ban subversion, secession, foreign interference and any acts that threaten national security.
Hong Kong residents have once again taken to the streets in large numbers to rally for independence, calling the national security law "a direct assault on their civil liberties".
Meanwhile, China's foreign ministry office in Hong Kong and the city's security chief has labelled the protestors "terrorists":
At a briefing for diplomats, foreign business chambers and correspondents, China's Foreign Commissioner in Hong Kong, Xie Feng, said the laws would only target a minority of "troublemakers" who had posed "imminent danger" to China's national security.

"The legislation will alleviate the grave concerns among local and foreign business communities about the violent and terrorist forces," Mr Xie said…

Secretary for Security John Lee said "terrorism is growing" and harmful activities such as calling for Hong Kong's independence were becoming more rampant.
Meanwhile, around 200 parliamentarians and policy experts from 23 countries (including Australia) have signed a letter attacking the Hong Kong National Security Law. In particular, Taiwan is promising 'support' for Hong Kong, whereas the United States has threatened to impose sanctions on China:
The CCP is clearly trying to use the Wuhan Coronavirus to push through these laws while the world is distracted.
Australia needs to get far away from this autocratic regime as soon as possible.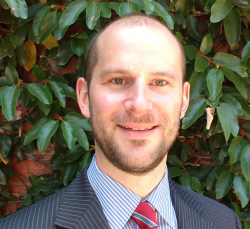 Latest posts by Leith van Onselen
(see all)