Via The Guardian:
The Greens have proposed increasing government debt by $300bn in a bid to kickstart the economy out of the Covid-19 contraction through investments in industry, infrastructure and renewable energy.

The Invest to Recover plan, released on Monday, sets up the Greens' economic argument leading into the next election as a battle against Coalition austerity and Labor, which it says is "afraid of sensible borrowing to invest in our future".

The biggest ticket items include a jobs guarantee, free tertiary education for under 30s, $24bn over 10 years for public education, a $12bn manufacturing fund, 500,000 new public and community homes, $25bn on public transport, $6bn to modernise the electricity grid, a $6bn nature fund and $2.3bn for the arts.

The Greens also propose retaining key features of the coronavirus support packages including free childcare and the doubling of unemployment benefits to $1,100 a fortnight.

While the minor party holds just one lower house seat and can only govern in partnership with other parties, its policies from a banking royal commission, lifting Newstart and preventing cuts to penalty rates have proved influential, especially over Labor.

Labor has already proposed the government should provide more support for the arts sector and spend its way out of the Covid-19 contraction with a housing construction package and a nation-building infrastructure program.

But Anthony Albanese has warned the shadow front bench that, if elected, Labor would face a "constrained fiscal situation" and the shadow finance minister, Katy Gallagher, has called for an audit into government debt, in a bid to shame the Coalition for doubling gross debt since it took office in 2013.

The Greens estimate Australia's net debt would rise from 30% of GDP to 44% under its plan – an increase of $300bn over 10 years – which it argues is "still less than half of the advanced economies' average of 95% during the pandemic and well below those countries' debt levels even before Covid-19 (which was 76%)".
More from Domain:
A Bernie Sanders-inspired youth jobs guarantee will be proposed by the Greens to help boost the Australian economy after the pandemic in a plan designed to help young people and women recover from job losses.

Sources close to the Greens who did not wish to be named as the plan has not yet been finalised, said the model would be "similar" to the former US Presidential candidate's promise to give every American looking for work a $15-an-hour job on major infrastructure, environmental and education schemes.
Not a bad line-up. For starters, it puts youth at the head of the recovery which is essential given it has made the greatest sacrifice.
The investment focus is welcome and will be needed. We are entering a period of severe demand deficit globally so this is the kind of spending package that will be required. Stuff like tax and personal cuts will just get saved by corporations and individuals alike.
Their public housing construction and negative gearing reform would keep house prices at bay.
I'm not sure how workable the jobs guarantee is but that's the kind of policy that is in order – something akin to universal basic income – as private sectors deleverage for a time post-virus.
All up, it's something of a Green New Deal which finds good timing in the post-virus world. Thus as a Keynesian package it's good. Whether you'd want to see it bedded down longer-term as a more centrally-planned economy is a different question.
That probably boils down to what The Greens would do with immigration. The party is card-carrying pansy on borders and universally slams as "racist" anyone that moots cutting it back. If they returned mass immigration to its former levels then most of the New Green Deal benefits would flow away from the community and towards new migrants, as everything built was crush-loaded before completion, wages were suppressed, education was debased still further, and Chinese influence increased steadily.
If that were the case then the Green New Deal would start to look more like the Red New Deal.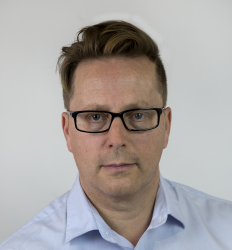 Latest posts by David Llewellyn-Smith
(see all)