Can anyone say "sovereign risk":
S&P Global Ratings today said it has revised its outlook on Genworth Financial Mortgage Insurance Pty Ltd. (Genworth Australia) and Genworth Financial Mortgage Insurance Pty Ltd. (NZ Branch) to negative from stable. At the same time, we affirmed our 'A' insurer financial strength and issuer credit ratings on both entities. We also affirmed the rating on Genworth Australia's subordinated debt at 'BBB+'.

We assess the ratings on Genworth Australia as delinked from those on Genworth Financial Inc. (GFI; B/Watch Dev/B), which means that the ratings on Genworth Australia do not benefit from any expectation of extraordinary group support, nor are they subject to any negative intervention from the group.

Our negative outlook reflects our view that Genworth Australia's financial profile may deteriorate beyond our expectations in the upcoming 18-24 months, and be inconsistent with the 'A' rating. The one-in-three chance of a downgrade will take into account the effects of higher unemployment and how that translates into higher mortgage insurance claims, as well as moderating factors such as a quicker economic rebound or company actions.

We could lower the rating on Genworth Australia if we see:

We could revise the outlook on Genworth Australia to stable if we expect our assessment of capital adequacy to be in the mid 'A' category or stronger, and the insurer responds more favorably than expected to the effects of weakened economic conditions.

The 'A' ratings on Genworth Australia reflect our view of the insurer's strong competitive position, backed by its leading market share, and strong capital adequacy. Our base case is that Genworth Australia's financial resources will be sufficient to support the 'A' ratings over the next two years, although there remains considerable economic uncertainty that poses downside risks.

A range of supportive factors are currently in place to support the ratings. We consider the hardship relief measures and associated mortgage payment deferral provided by the major banks will lessen near-term mortgage insurance defaults, and hence mortgage insurance claims. The government's "JobKeeper" supplement package was designed to limit the extent of mortgage stress, and to date has been effective. Further, we recognize the benefits of record-low interest rates, recent house price appreciation, and the improvement in mortgage underwriting standards that affect the quality of Genworth Australia's insurance in force.

Our negative outlook on Genworth Australia reflects the potential effect of higher unemployment and how this may translate into mortgage insurance claims as the temporary government assistance and bank payment forbearance subsides. While it appears Australia has managed the spread of COVID-19 well and has commenced some easing of restrictions, there remains the risk of further outbreaks to threaten trading resumption and reinvigoration of the economy. Such a scenario would place pressure on employment levels, and ultimately Genworth Australia's insurance claims and capital adequacy.

We expect Genworth Australia's competitive position to remain robust with a leading market share of the Australian lenders' mortgage insurance market, although we expect heightened competition as new business lessens over 2020. Genworth Australia has limited business diversification, as a monoline insurer, and about half of its business is concentrated in a single contract with the Commonwealth Bank of Australia (AA-/Negative/A-1+), although this has been recently extended until the end of 2022. Further, it faces competition from the Australian Government's First Home Loan Deposit Scheme, which was launched on Jan. 1, 2020, and established to support up to 10,000 eligible first-time home buyers a year. The company has a diverse national presence and history of sound profitability and innovative strategies that are also supportive of the business profile.

We view Genworth Australia's capital and earnings assessment as strong, reflecting capital adequacy consistent with the 'A' level under our capital model. However, we recognize that the estimated buffer at March 31, 2020, is lower than it was as of Dec. 31, 2018, reduced by dividend payments and share buybacks of A$303 million in 2019, and a subsequent deferred acquisition cost write down of A$181.8 million in the first quarter of 2020 in response to the deficiency in its Liability Adequacy Test. The company's regulatory capital cover multiple similarly weakened to 1.78x from 1.94x over the same period. The reduction in its capital base means that the insurer's resilience against large shocks has narrowed.

We consider Genworth Australia to be a nonstrategic subsidiary of GFI, and the ratings on Genworth Australia are delinked from the group. As such, the ratings on Genworth Australia do not benefit from, nor are they constrained by, any extraordinary group support. This assessment takes into account local regulatory oversight, external minority ownership, local governance controls and associated restrictions on capital transfers.
Readers will know that I have long viewed GNW as pre-nationalisation anyway. It's your basic Ponzi scheme.
Still, we can't let pass without comment the moment when a standing PM brain-farted an idea during an election that put an entire sector of finance underwater.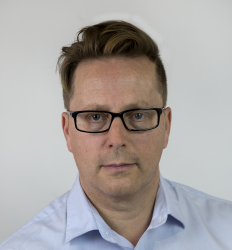 Latest posts by David Llewellyn-Smith
(see all)