Via Bloomie:
Hong Kong is bracing for what could be its biggest day of protests in months, with pro-democracy groups calling for a general strike against China's latest moves to increase control of the city.

Protests are planned for Wednesday near the Legislative Council building in central Hong Kong, where lawmakers plan to hold a hearing on a bill that would criminalize disrespect toward China's national anthem. They are also fighting against China's plans to impose a national security law that opponents fear will curtail essential freedoms and criticism of the Communist Party.

The Hong Kong Confederation of Trade Unions, which represents 145,000 members, has called for a general strike. More than a dozen high school student groups have also issued a joint statement urging their peers — newly returned to campuses following months of closures induced by the coronavirus — to strike.
Links from Sinocism:
Beijing expands proposed national security law for Hong Kong to prohibit 'activities' that would 'seriously endanger national security' | South China Morning Post

Beijing's proposed resolution for a national security law for Hong Kong was amended on Tuesday in an unexpected move that expanded its scope to prohibit "activities" that would "seriously endanger national security", sources told the Post…

No details were given, but sources told the Post the resolution would now suggest that the proposed law – which has sparked concerns about its implications for the city's existing freedoms – would not only just prevent, stop and punish "acts" but also "activities" deemed to threaten national security.

The resolution is set to be put to a vote on Thursday, which would then be forwarded to the NPC Standing Committee, China's top legislative body, to craft the bill in detail.

One source told the Post that Hong Kong deputies to the NPC who supported the amendment outnumbered those against it.

One of those who opposed it, pro-business lawmaker Michael Tien Puk-sun, questioned what this would mean for people taking part in protests that suddenly turned violent.

China's Hong Kong law set to bar foreign judges from national security cases: sources | Reuters

Beijing's planned national security legislation for Hong Kong is set to block its foreign judges from handling national security trials, people familiar with the matter said, which would exacerbate concerns about the city's judicial independence.

[视频]党和国家领导同志同代表委员审议讨论全国人大涉港决定草案

CCTV Evening News on Monday that the state and party leaders explained to the NPC delegates in separate meetings why they need the new national security law for Hong Kong. They said the law is necessary to fix the loophole in Hong Kong's legal system and it shows China's firm determination to safeguard national security, and Beijing's concerns for the Hong Kong people.

香港商报:陈曼琪吁在港设「国家安全法庭」,法官为永居中国公民

Chan Man Ki, a member of the Hong Kong NPC delegation, said in a Sunday NPC meeting that the new national security law should bar foreign judges from national security cases. Chan said Hong Kong should set up special courts for these cases, and only Hong Kong citizens with no foreign residence can be appointed as judges. Chan also suggested the Hong Kong police department set up a new state security department to handle these matters. Chan was the one who earlier publicly asked Beijing to bypass the Hong Kong legislation council in writing the national security law.

Freedoms assured under security law; Hongkongers can say what they like 'for time being,' says leader Carrie Lam | Hong Kong Free Press HKFP

She added: "We are a very free society. For the time being, people have this freedom to say whatever they want to say. But ultimately, what is to be provided in this piece of legislation is for all of us see in order to be assured that Hong Kong's freedoms will be preserved."

A 13th Procrastination: The Nuclear Option – A Procrastination – Antony Dapiran

I want to focus on four specific points for your further reflection:

1. China's secret police are coming to Hong Kong;

2. The Basic Law — and Hong Kong's rule of law — is in tatters;

3. Foreign entities and individuals will be a target;

4. Beijing sees this as an opportunity for a "reset"

Antony has a new book on Hong Kong – City on Fire: the fight for Hong Kong

环球时报:香港事务专家:国安机关在港机构或被赋予直接执法权力

Kennedy Wong, a member of the Hong Kong CPPCC delegation, told Global Times that the new national security law will allow China's ministry of state security to operate freely in Hong Kong. Wong said the MSS will be able to set up its own branch in the city, and it will have "certain power to enforce law". Wong said the details of the arrangement is not finalized yet but he said the Hong Kong police force lacks the capacity to do intelligence gathering, and it is necessary for MSS to fill the void.

Central govt ready for any situation; separatists plan illegal assembly – Global Times

Central government authorities, the People's Liberation Army (PLA) and Hong Kong Special Administration Region (HKSAR) government reiterated their strong support and unshakable will for the new national security law for Hong Kong late Monday and Tuesday, showing that the law is imperative and non-negotiable, and warned the radical forces should not underestimate the determination of the central government, while anti-government and separatist forces are planning illegal protests and an assembly on Wednesday…

The Liaison Office of the Central People's Government in the HKSAR said in a statement posted on its website Monday night criticized the illegal assembly organized by separatists and radical violent rioters on Sunday, which caused serious injuries, including to a female passer-by and a lawyer who tried to stop the rioters from placing an illegal roadblock to interrupt traffic, as well as four police officers.

"Many signs indicated that a group of extremists is planning larger illegal violent activities, and will vainly attempt to make the whole city 'burn with them.' We sternly warn these people and the forces behind them: do not underestimate the determination of the central government," the statement said.

Global Times @globaltimesnews

PLA Hong Kong Garrison firmly upholds the new #NationalSecurityLaw for HK, & the troops are determined, confident and capable of safeguarding the national sovereignty, security & HK's stability, said Chen Daoxiang, commander of the HK garrison.

May 26th 2020

52 Retweets134 Likes

China's Military Vows to Defend the Country's Interests in Hong Kong – The New York Times

"I have never heard of a garrison official in Hong Kong publicly commenting on Hong Kong's affairs, even though of course the legislation is being done in Beijing," said the pro-democracy lawmaker Tanya Chan, calling the move "shocking."

2020 NPC Session: NPC's Imminent Decision on National Security in Hong Kong Explained – NPC Observer

This new bill was reviewed once by the NPC Standing Committee (NPCSC) on May 18 and had been kept a secret until Thursday night. We have studied the draft Decision and its accompanying explanation, and now offer the following explainer in Q&A format, focusing on the Decision's contents and the legal questions it raises. This explainer is subject to the usual caveat that there could be further changes to the bill before it is approved next Thursday.

Central govt has full legal rights to set up national security law for HK: Ex-Secretary of Justice – Global Times

The central government has the legal power and responsibility to establish a national security law anytime, and even if Hong Kong establishes Article 23, the central government could enact a new national security law, Elsie Leung Oi-sie, deputy director of Hong Kong Basic Law Committee of the Standing Committee of the National People's Congress and former Secretary of Justice told the Global Times on Tuesday in rebuking questions raised by the Hong Kong Bar Association on whether China's top legislator has the legal power to draft the law.

Hong Kong needs national security law because it is 'easy target for hostile foreign opportunists': former leader Tung Chee-hwa | South China Morning Post

In a 24-minute speech broadcast to Hongkongers on Monday, Tung warned that the city had become a weak link in the security of the nation, while also echoing top Beijing officials' reassurances that the new law would only go after a minority involved in relevant crimes.

"If you do not plan to engage in acts of secession, subversion, terrorism or conspiring with foreign influence in connection with Hong Kong affairs, you will have no reason to fear," he said, a day after thousands took to the streets to oppose the impending law and radical protesters returned to violence and vandalism.

Opening Remarks by Commissioner Xie Feng at the Press Conference on the Hong Kong-related Agenda of the National People's Congress Session

here are five key messages: First, national security legislation for Hong Kong is right and proper and of greatest urgency. Second, it is just and legitimate for the Central Government to safeguard national security, which is both within its power and its obligation. Third, national security legislation will ensure the enduring success of "One Country, Two Systems". Fourth, the international community can rest assured about the legislation for Hong Kong. And fifth, the Chinese government is rock-firm in upholding national sovereignty, security and development interests…

here is our message to the majority of law-abiding citizens and foreign nationals who love Hong Kong: there is absolutely no need to panic, or worry that you may be unfavorably impacted; do not be intimidated or even misled and exploited by those with ulterior motives; and in particular, do not be a rumor-monger yourself, or join the anti-China forces in stigmatizing and demonizing the legislation, still less meddle with or obstruct it…

Hong Kong protesters rush to wipe phones before Beijing's iron fist falls | World | The Sunday Times

Hong Kong democracy activists yesterday made frantic plans to cover their tracks amid fears of a brutal crackdown by the world's most powerful surveillance state.

Many deleted politically sensitive online postings, wiped social media accounts and turned to proxy servers that mask their identities after China announced sweeping national security laws for the territory. Some confided in friends that they intended to destroy their electronic devices. A medic who treated protesters injured in police clashes at underground clinics said colleagues involved in the opposition planned to move overseas.

Hong Kong Activists Already Targeted by New National Security Law   – Asia Sentinel

Beijing apparently is wasting no time using the national security law it intends to foist onto Hong Kong to target local activists for potential punishment, including tycoon Jimmy Lai Chee-ying, former lawmaker "Long Hair" Leung Kwok-hung and student activist Alex Chow Yong-kang, said a well-informed risk consultant who studied the Hong Kong protests.

Hong Kong activists deny that Global Times photos show protests had foreign funding | South China Morning Post

Amid heightened anti-government tensions in Hong Kong, Global Times, a tabloid affiliated with Communist Party mouthpiece People's Daily, published photos on Saturday that appeared to show former Hong Kong student leader Alex Chow Yong-kang and activist "Long Hair" Leung Kwok-hung separately meeting Lee Henley Hu Xiang, who last month became the first overseas national charged by China with intervening in Hong Kong affairs.

The Global Times article – 这两张恶劣的照片说明,在香港进行国家安全立法已刻不容缓!

Citing Chinese experts, Global Times said the new national security law will only punish the crime that occur after the law takes effect, and that if the US indeed sanctions Hong Kong, activists like Joshua Wong and Jimmy Lai who called for such sanctions will surely be held accountable by the new law.

China banks demand employees sign pro-security law petition – Nikkei Asian Review

Chinese banks and brokerages are asking Hong Kong staff to sign a petition supporting national security legislation set to pass the National People's Congress on Thursday, the Nikkei Asian Review has learned…

Printed in blue, the color of the city's pro-Beijing camp, the petition asked signatories to support the national security legislation as well as "anti-Hong Kong independence; anti-sedition; anti-terrorism; anti-foreign interference."

The same form has also been circulated in street booths set up by pro-Beijing political parties over the last few days.

China Plans to Send Teachers to Hong Kong to Give Guidance, Instruction in Schools – RFA

The teachers are being sent to teach patriotic education to schoolchildren in the two cities, according to online recruitment notices.

Taiwan Vows to Boost Support For Hong Kong Protest Movement – RFA

Taiwan president Tsai Ing-wen has warned that she could suspend trading privileges accorded to Hong Kong if Beijing imposes a draconian national security law on the city.

China Development Bank Backs Greater Bay Area With $50 Billion Lending Pledge – Caixin

China Development Bank (CDB), the country's top policy lender, has pledged financing of 360 billion yuan ($50.4 billion) this year to support the development of the Greater Bay Area (GBA), a cluster of cities in southern China that the government wants to transform into a financial, technology and innovation powerhouse.

The commitment follows the May 15 announcement by China's financial regulators of a wide-ranging plan to facilitate cross-border transactions and investments within the GBA, which comprises nine cities in Guangdong province, along with the special administrative regions of Hong Kong and Macao.

[视频]大湾区之声热评:香港绝非中国"法外之地",国家安全底线不容挑战; [视频]大湾区之声热评:惩治"港独""黑暴",保护绝大多数

CCTV Evening News commentaries on Monday and Tuesday denouncing the protesters and vowing to punish them, so as to "protect the majority" of Hong Kong people.

The Infinite Heartbreak of Loving Hong Kong | The Nation

As China moves to impose a law that would criminalize dissent, Hong Kongers are facing a dark new era. By Wilfred Chan.
Then this, of course:
The U.S. is considering a range of sanctions to punish China for its crackdown on Hong Kong, people familiar with the matter said, as the Trump administration weighs whether to declare the former colony has lost its autonomy from Beijing.

The Treasury Department could impose controls on transactions and freeze assets of Chinese officials and businesses for implementing a new national security law that would curtail the rights and freedoms of Hong Kong citizens. Other measures under consideration include visa restrictions for Chinese Communist Party officials, according to two of the people.
Still a faux war. Whether it stays that way is in the hands of the people of Hong Kong.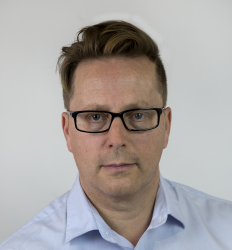 Latest posts by David Llewellyn-Smith
(see all)