More from the Flying Circus today:
AMP's grizzly Shane Oliver is once again calling for prices to fall by as much as 20 per cent. Respected housing analysts like my friend Louis Christopher are open to the possibility of a 30 per cent drawdown.

And then there are the perennially negative perma bears, praying for the mother-of-all housing depressions, including doomsayers like Steve Keen and his acolytes.

…Our base case is that Aussie house prices will flatline over the next few months, with the risk of a modest softening of prices up to 5 per cent.

Thereafter we forecast that the 2019-20 boom will reassert itself, with prices climbing by another 10 per cent to 20 per cent on the back of the 75-150 basis point reduction in mortgage rates over the last year.

This has massively boosted purchasing power, pushing down interest repayments as a share of disposable incomes to their lowest levels in decades.

The data is supporting our contrarian case. In contrast to the bears' gloomy expectations, national house prices appreciated in February, March and April. And in May they have been flatlining.

In fact, they have been a picture of stability since mid-April. This is true in Sydney and Brisbane, with only modest softening evident in Melbourne. Auction clearance rates also appear to be recovering as we exit containment.
The Flying Circus will be out somewhere else tomorrow declaring this "base case" as "low conviction" and claim victory either way. If prices fall 10%, which would be 15% in Sydney and Melbourne, he'll claim his -5% was spot on.
Sensible enough for a media whore selling his wares but not great advice.
I remain bearish on prices owing to:
very high unemployment;
no immigration;
rental bust, and
tightening lending standards.
Each of these can be argued against. Cameron Murray sees no correlation on the first:
I'm going to go out on a limb and use some "eyeball statistics" to say there is even possibly a significant negative correlation. https://t.co/1B5Xp3vNmL

— Cameron Murray (@DrCameronMurray) May 15, 2020
But there are many examples of such a correlation. Perth in the past few years and most other property busts around the world.
Immigration may suddenly rebound and backfill vacancies. But, my best guess is that it will take a year to resume with any vigour at all.
Lending standards will loosen if the first three reverse but tighten if not.
As for current prices, CoreLogic lags so I wouldn't expect prices to have crashed yet and the last correction began with the same slow rollover that we see today.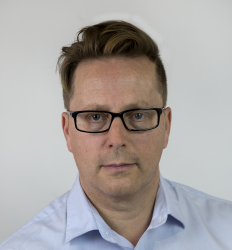 Latest posts by David Llewellyn-Smith
(see all)