It was announced with great fanfare:
The Coronavirus Small and Medium Enterprises (SME) Guarantee Scheme will support up to $40 billion of lending to SMEs (including sole traders and not-for-profits).

Under the Scheme, the Government will guarantee 50 per cent of new loans issued by eligible lenders to SMEs.

The Scheme will enhance lenders' willingness and ability to provide credit, supporting many otherwise viable SMEs to access vital additional funding to get through the impact of Coronavirus.

The Scheme will be available for new loans made by participating lenders until 30 September 2020.
Channeled through the banks, Evil Anna was jubilant:
"It's important that small businesses across the country are given a lifeline to get them through the difficulty wrought on the economy by the COVID-19 pandemic.

"Banks stand ready to help their business customers get through this, whether it's deferring their loan payments or providing more working capital.

"Today's announcement of a second stimulus package, which includes an SME Guarantee scheme, will mean access to funds to see small businesses through this downturn.
I know a small businessman that applied for the scheme a month ago with two banks. So far he has seen:
an initial request for material proving eligibility;
a second request weeks later for material pertaining to director guarantees meaning the scheme somewhere mutated into a partially secured loan;
no returned calls and not even a request for an application.
The banks have shown no interest if getting the loan up. Either because they are inundated or they don't want to do it.
Either way, it's not very good as stimulus is it? Especially so given SMEs have no access to capital markets.
Wondering if others have seen the same.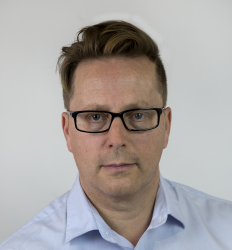 Latest posts by David Llewellyn-Smith
(see all)