The Australian's Adam Creighton believes that the COVID-19 shutdown will deliver a productivity dividend for Australia:
If there's a serious silver lining to lockdowns it's that businesses, especially large ones, will become more efficient, freeing up resources. That spells lay-offs, which will be painful for the workers concerned, but ultimately beneficial if they end up engaged more productively than pushing up costs at a bank or utility, causing higher prices ultimately for everyone else.

The long period of having staff work at home — seemingly successfully — was an experiment that would otherwise not have been conducted.

Twitter has told its global workforce of 5000 they can work from home indefinitely. Expect banks to shrink their footprint to save on rent. Big business will slash spending on information technology too. For seven weeks almost none of it was necessary, as employees used their own…

For years, chief executives of large corporations have been banging on about the importance of being agile. Insofar as that means to operate more efficiently, the coronavirus crisis has made it an urgent priority.
Creighton is right, of course. The COVID-19 lockdown has forced businesses to change systems and become more efficient.
The most obvious area is staff working from home (WFH). WFH has eliminated the need for hundreds of thousands of workers to waste money, fuel and time travelling into a central location to work.
Presuming WFH continues post COVID-19, this will free up transport infrastructure, eliminating the need for massive investments to expand capacity. It will also reduce the need for companies to waste huge sums on expensive office space.
There are environmental pay-offs from WFH too, given traffic will be reduced on our roads.
Given social distancing will be enforced on public transport for the foreseeable future, a significant chunk of staff in white collar jobs will continue to WFH, at least for part of the week. And with any luck, it will become the norm.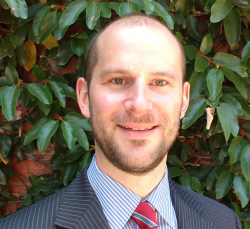 Latest posts by Leith van Onselen
(see all)