The Centre for Independent Studies (CIS) has forecast that the combined debt of the state and federal governments will top $1.2 trillion by 2022. This equates to about 60% of GDP. The CIS also warns that much of the states' revenue is at risk of a major decline in coming months due to the impact of the coronavirus pandemic. Its report adds that the credit ratings of state governments may be downgraded in coming years if they do not take action to address their rising levels of debt:
States and territories to varying degrees have kept a lid on debt in recent years, but they are all facing challenges and risks in the outlook. Even before the Covid-19 pandemic struck, they were facing weaker expected revenue growth which, combined with large increases in infrastructure spending in several states was expected to drive debt sharply higher over the next few years.

Now, the impact of the pandemic will both add to expenses and, more severely, sap various major sources of revenue at least for a time. This will reinforce the rising trend of debt in most states and territories. Combined with sharply rising Commonwealth debt, aggregate national public net debt seems headed for a level of around 40% of GDP in 2022, compared with 22% in 2019.

At the state and territory level, a prudent approach would be to respond with policies such as stronger expenditure restraint, rescheduling of large projects, privatisation of public enterprises and reform of taxes and micro-economic policies in cooperation with the Commonwealth.
Slashing public spending is a bad idea as it could send the economy into an austerity-led depression, driving unemployment into the stratosphere, causing widespread business failures, and tanking tax receipts.
Instead, the states should take advantage of near record low borrowing rates to ramp-up infrastructure and public housing spending. Not only would this help overcome Australia's massive infrastructure and public housing deficits (brought about by 15 years of mass immigration), but would also help stimulate the economy during a period of weak private demand and high unemployment.
Nor should states embark on further asset sales. These have been a disaster, robbing states of long-term revenue streams and raising costs for households.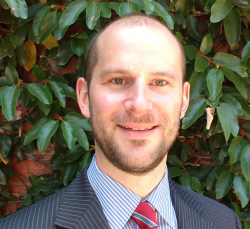 Latest posts by Leith van Onselen
(see all)