China released its April data today and the recovery is weak or weaker depending upon what you want to look at.
Industrial production is the standout, rebounding to year on year growth of 3.9% but still down 4.9% year to date. Of course, that can be contradicted by any number of other measures showing no such thing.
Fixed-asset investment is still down 10.3% YTD as well.
Retail sales are the real laggard, still down 7.5% year on year and 16.2% YTD: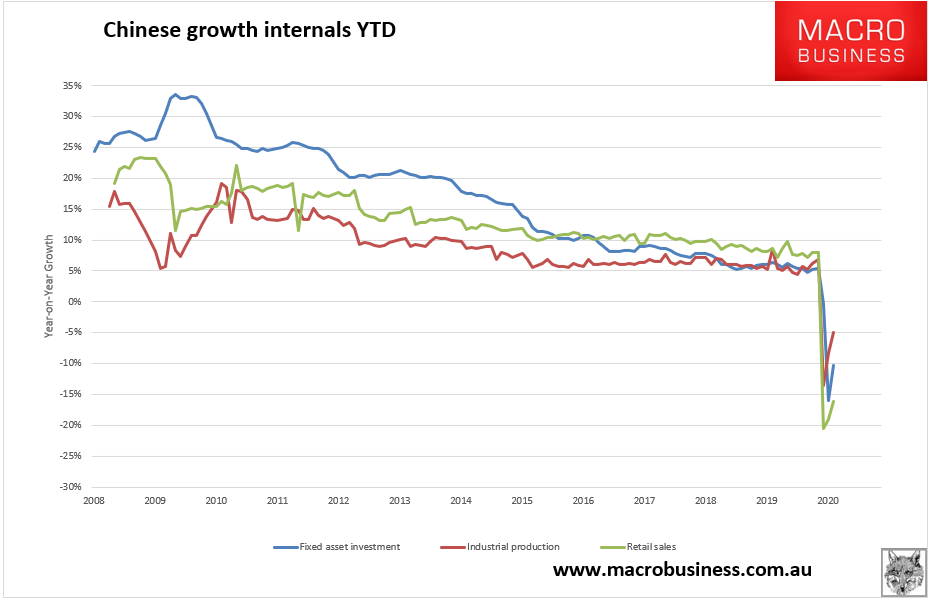 Looking into retail more closely, the message is crystal clear, staples up, discretionary down and restaurants are extinct (cars are a part exception but they were incentivised):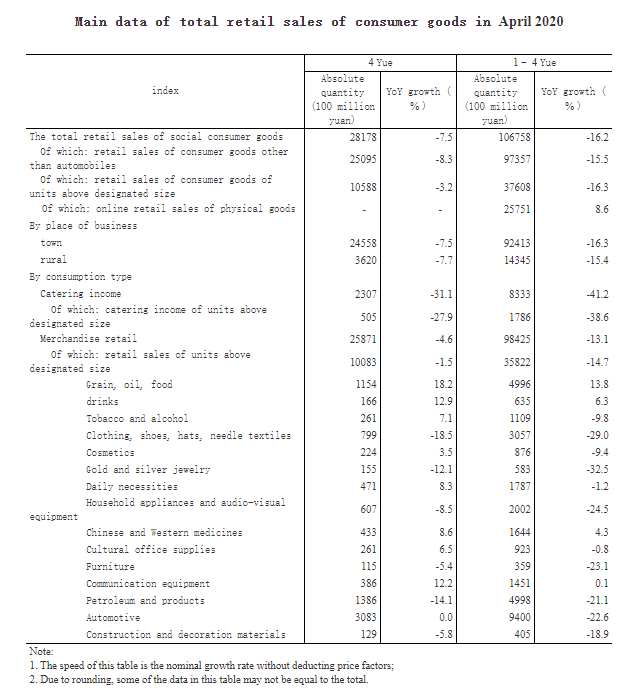 Developed consumer economies take note. Not only is there no v-shaped recovery, so far it looks like an L-shaped structural change to lower spending following the virus.
Turning to fixed-asset investment and realty, the story is also pretty grim. Sales are terrible: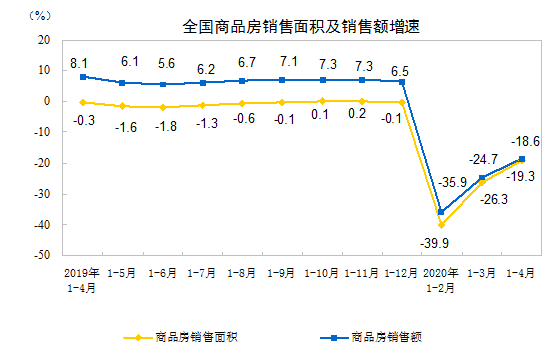 But starts are recovering faster, down only marginally year on year in April though still down 18.4% YTD: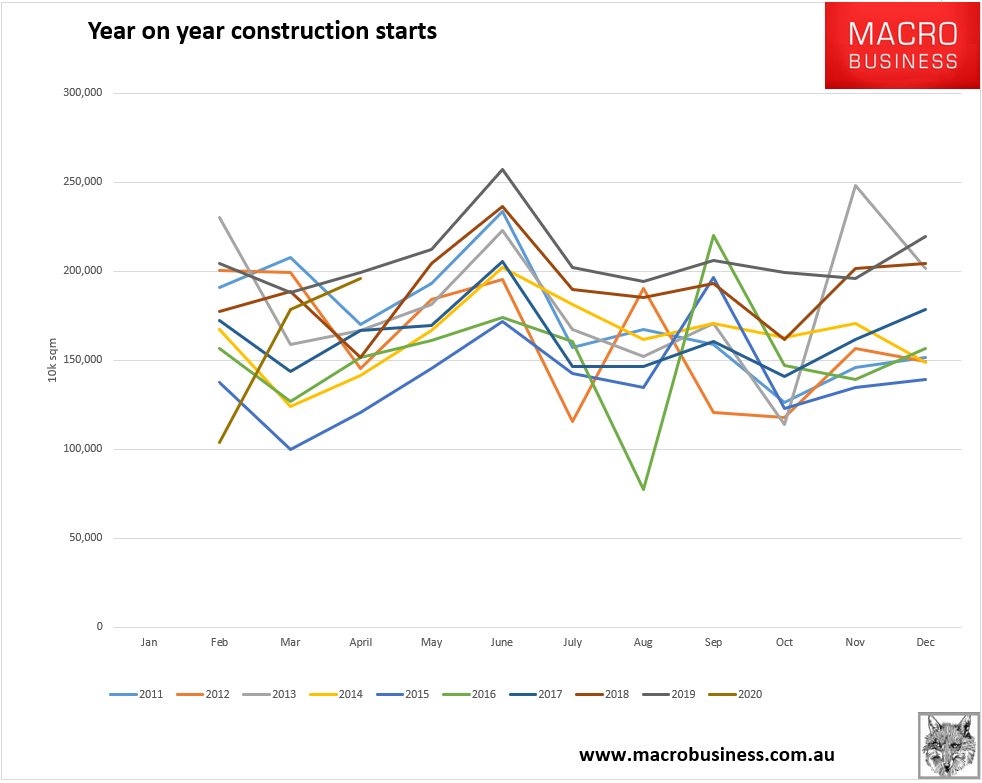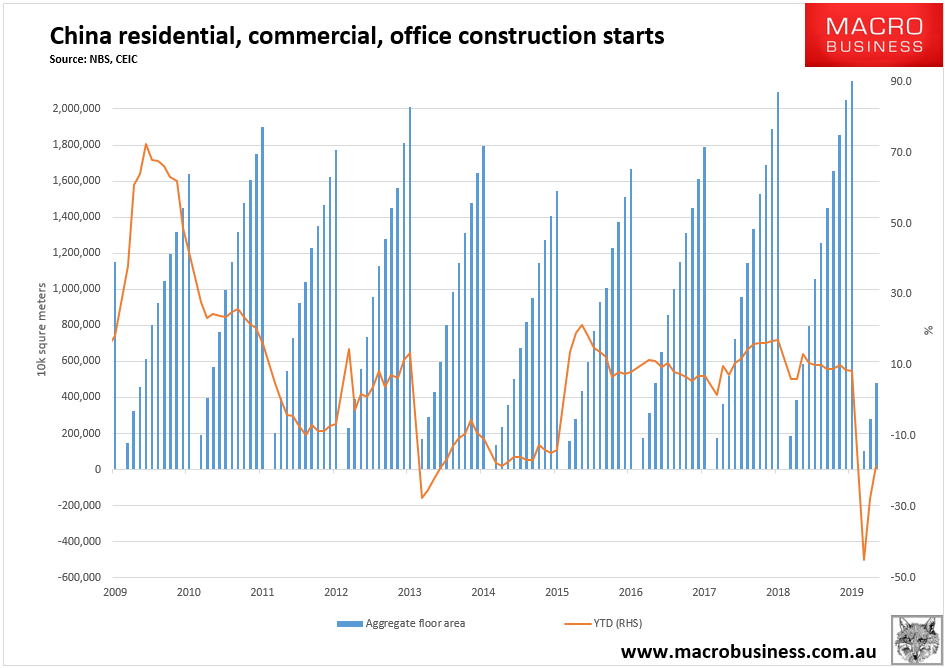 Floor space under construction is still tracking up 2.5% but falling: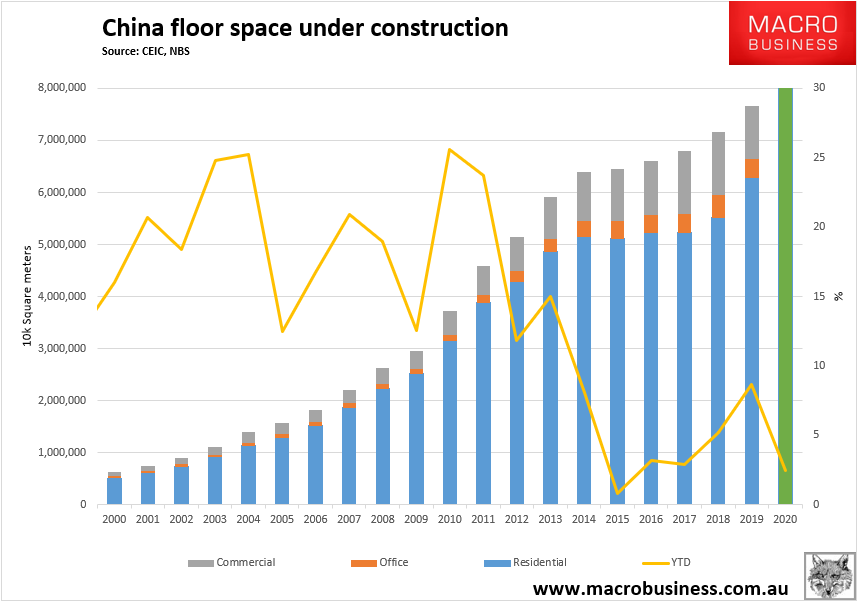 This divergence between sales and starts has run for 18 months. God knows when it will close.
Industrial production was broadly more positive but power generation is only up 0.3% year on year and down 5% YTD: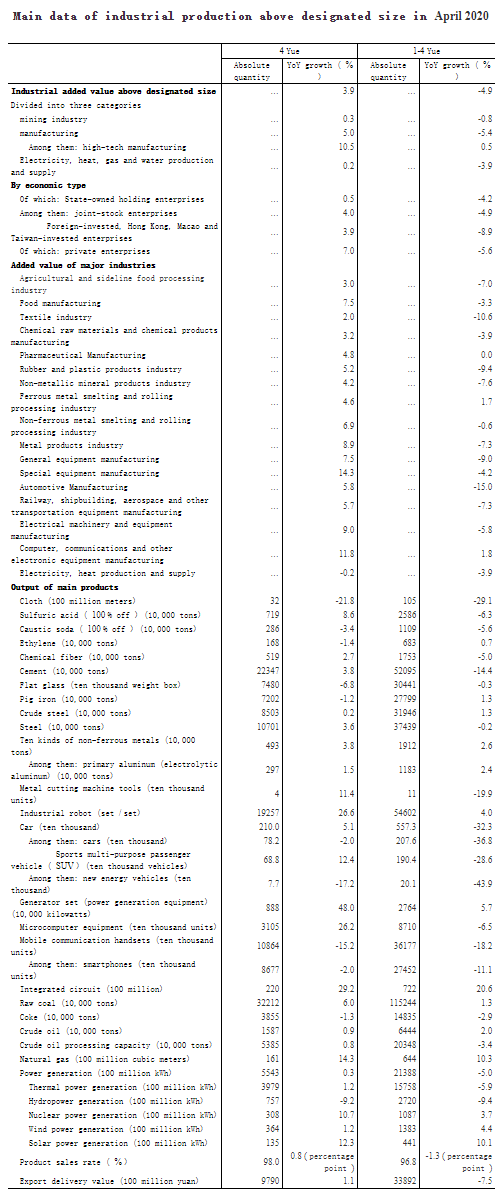 Steel was off its face as usual at 85mt in April, flat year on year and up 1.3% YTD: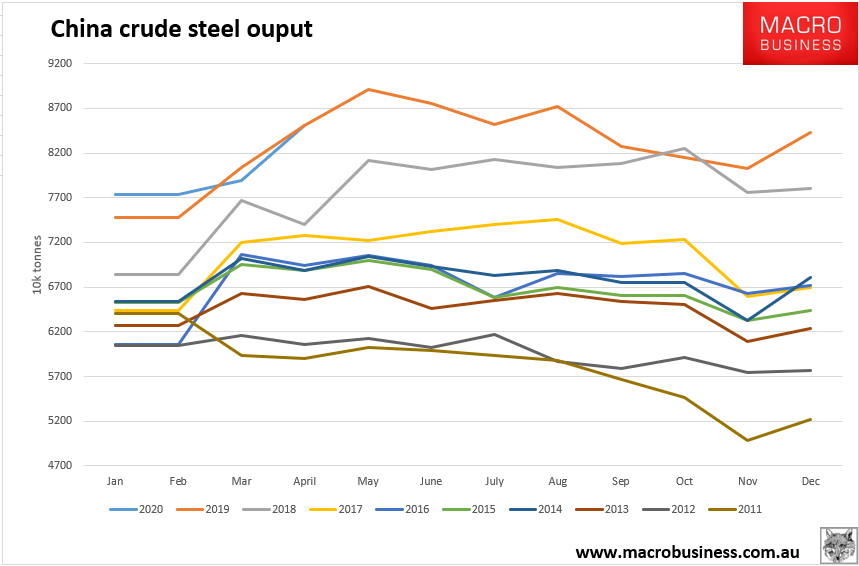 Even better for iron ore, EAF has been hit hard when it usually hits new highs this time of year: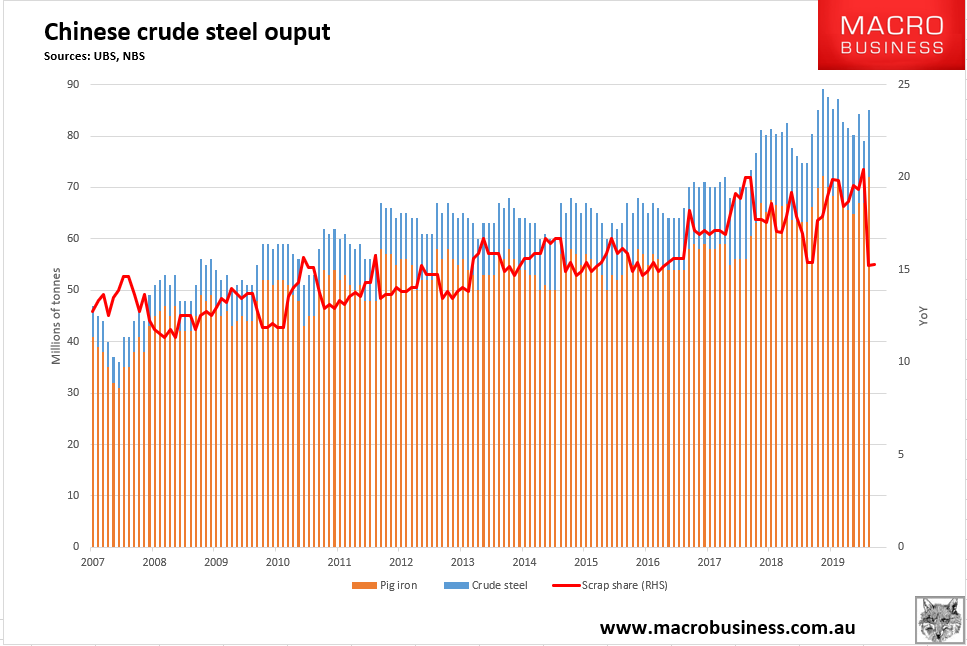 Cement has made its come back as well with infrastructure: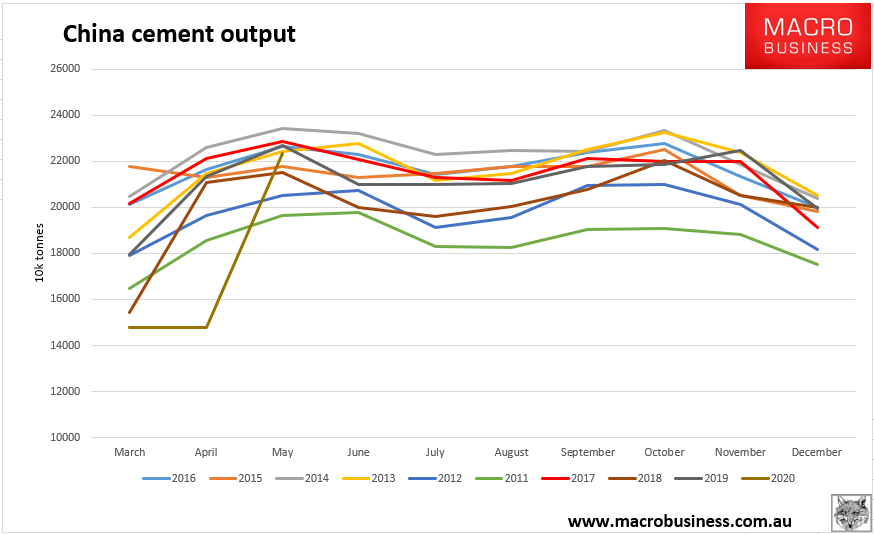 In short, the Chinese supply side is showing signs of life. But the demand side is smashed. Exactly what the world and China do not need but good for Strayan dirt while it lasts!
Above all, it is a clarion warning for developed consumption economies that a very tough recovery lies ahead as households turn back to saving.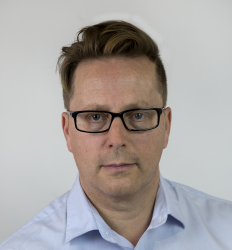 Latest posts by David Llewellyn-Smith
(see all)