Citigroup has forecast that the value of office buildings in Australia's major CBDs could fall by more than 15% ($50 billion) in the wake of the coronavirus pandemic.
Demand for centralised office space is likely to fall if the shift to working from home is sustained once the crisis abates. This in turn could put downward pressure on office rents.
Meanwhile, JLL has forecast that the total amount of vacant office space across the nation's CBDs will rise from 1.46 million square metres prior to the pandemic to about 1.88 million square metres by the end of 2020.
From The Australian:
The value of Sydney's office space — at $165bn — makes up the majority of the national total.

A fall in Sydney values of 10-15 per cent, as predicted by Macquarie Equities, would amount to losses of up to $25bn for the city's office property owners.

The Melbourne office market is valued next highest by JLL at $86bn, followed by Brisbane ($32bn), Perth ($16bn), Canberra ($12bn) and Adelaide ($7bn).

Citi property analysts Suraj Nebhani and Adrian Dark predicted the value of buildings in larger CBDs could fall by more than 15 per cent but said the slide was unlikely to reach the 20-30 per cent slumps of previous bad cycles…

Colliers International has said the cost of renting could plunge by 13.5 per cent in Sydney's CBD by next March, with Melbourne rents to be off by 7.1 per cent and Brisbane edging down 0.7 per cent, but it said office vacancies would not hit their peaks until at least two years down the track.
These forecasts are logical given that social distancing is likely to be the norm for the foreseeable future, alongside companies and workers becoming accustomed to working from home.
In particular, public transport networks across the major cities will operate well below their prior sardine-packed capacity levels, meaning a large chunk of people will have to either find alternative ways to work (e.g. driving or riding a bike) or continue working from home.
Since capital city road systems were already heavily congested before COVID-19, driving into the CBD won't be a realistic option for most people. It is also incredibly expensive, given the costs of parking, wear and tear, and fuel.
Offices will also likely be capacity constrained, given companies will need to separate desks and lift space in order to meet social distancing guidelines.
In short, all the signs are pointing to reduced office demand over the foreseeable future.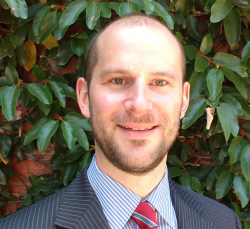 Latest posts by Leith van Onselen
(see all)