With social distancing likely to be the norm over the next two years, the notion of sardine-packing residents into trains, buses and trams is obviously no longer viable if Australia is to contain outbreaks of COVID-19.
Indeed, a new Roy Morgan survey suggests Australia faces a dilemma: "continue working from home or return to work in the office with potentially millions of other Australians?"
Over 12 million Australians aged 14+ (58%) use public transport in an average three months. Trains are the most popular form of public transport used by 9.2 million (44%) ahead of buses used by 8 million (38%) and trams used by 3.4 million (16%).

The onset of the COVID-19 pandemic in recent months has raised new questions about the safety of mass transit systems as Australians start returning to a more normal work-life experience as restrictions are gradually eased.

Many have suggested the public transport systems in Australia's largest cities are already over-loaded and usage of public transport does correlate to population size.

Nearly 3.4 million Sydneysiders use public transport, equal to 76% of the city's population, and over 3 million Melburnians (71% of the population) use public transport.

After these two large cities there is a substantial drop-off in public transport usage to Brisbane – 1.2 million (59%), Perth – 1 million (60%) and Adelaide – 660,000 (59%). Only 100,000 residents of Hobart use public transport representing just over half (52%) of the city's population.

Analysis by generation shows a clear correlation between age and how likely someone is to use public transport with 3.4 million Australians in the youngest generation, Gen Z* (72%), using public transport…

"Over 12 million Australians use public transport in an average three months – and this includes over 3 million in both Sydney and Melbourne. The packed nature of public transport in peak hour is well-known to anyone who has been used to catching trains, trams and buses to work.

"It is practically impossible to follow social distancing guidelines on peak hour public transport and this raises the question of alternatives such as continuing to work from home, companies staggering working hours for different employees or finding a safer means of transport such as driving into work.
Sydney's and Melbourne's transport systems were already operating at breaking point before COVID-19, thanks to 15 years of extreme immigration-driven population growth. Clearly, they will not be able to cope with a sudden surge of travelers on roads.
The only solution is for a large chunk of the population to continue working from home.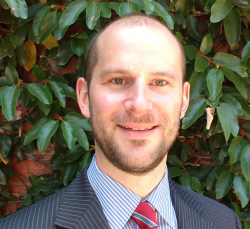 Latest posts by Leith van Onselen
(see all)