The Kouk just can't well enough alone:
A group of 122 economists (at last count) have signed a letter arguing against an early relaxation of social distancing measures in Australia.

They say "some commentators have expressed the view that there is a trade-off between the public health and economic aspects of the crisis. We, as economists, believe this is a false distinction."

There is no doubt they mean well, but it seems they have not thought that issue through.

The government has chosen to reduce the number of deaths from COVID-19 but as a trade off there are between 3 to 3.5 million Australians unemployed or underemployed, up to a quarter of a million business are closing and Australia is experiencing the deepest recession since the 1930s Great Depression.

At the same time, tens of thousands of people are unable to pay their rent. Many more are having trouble with their mortgage payments, which risks morphing into a banking crisis after the 'mortgage repayment holiday' ends in October.

These facts highlight the folly of the letter.

Governments trade off health and the economy every day.

Decisions of what drugs to include in the pharmaceutical benefits scheme are one such example. Decisions are made by the government whether to include hugely expensive medicines on the PBS to save a few lives.

The 122 economists for some reason, do not look at the health costs of the 'lock down induced recession' in areas outside the COVID-19 space. Already, there is evidence of higher risks of suicide, domestic violence, drug and alcohol abuse from the millions unemployed and in financial and personal ruin. And this after just a few months of lock down.
This is rubbish. The evidence is that lockdowns do not cause economic damage, the virus does. What do I mean? This:
Sweden versus Denmark. What did each country do? Via the paper:
Starting on 11 March 2020, Denmark took measures to limit social interaction in order to contain the virus: congregations of more than 10 people were prohibited; schools, universities and other non-essential parts of the public sector were shut down; borders were closed for foreign nationals; and the population was encouraged to stay at home and minimize social contact. The measures had direct implications for many types of economic activity involving high social proximity: restaurants were not allowed to seat customers; the entertainment industry including nightclubs, cinemas and concert venues was shut down; personal services such as hair dressers and dentists were closed; retail was restricted to highstreet shops with malls being shut down entirely; and public transport was limited. Compared to Denmark and almost every other Western country, Sweden took a much lighter touch approach: the population were encouraged to stay home if feeling unwell and to limit social interaction if possible; large-scale events were prohibited, and restaurants and bars restricted to table service only, but private businesses were generally allowed to operate freely. Consistent with the notion that restrictive measures help reign in the pandemic, mortality rates in Denmark and Sweden diverged sharply around two weeks after the Danish shutdown.
The academics think that because in the weeks leading up to 11 March the countries experienced similar recorded caseloads and death rates, a comparison between the two is fair.

Data and results

Danske Bank is one of the biggest lenders in the region. The research uses data on 860,000 customers – 760,000 in Denmark and 100,000 in Sweden – and their spending via cards, cash withdrawals, mobile wallets and settlements of online invoices from 11 March to 5 April 2020, and compares them with the same payments made at the same point in 2019:

Beyond the headline finding, there are some other interesting aspects. Chief among them that older people spend more than they do normally, while younger people spend less.

As one would expect, younger people spend less largely because they are participating less in social activities. More counterintuitive is that, by imposing rules on retailers or on the use of public transport, those at higher risk appear encouraged to go out and use them more:
In other contexts, it would be highly surprising that constraints on the availability of certain goods and services cause some individuals to choose a higher overall level of consumption. In the context of the pandemic, however, shutting down sectors with high social proximity reduces the prevalence of the virus in society at large. This implies a lower risk of contracting the virus in, for instance, public transit and retail shops, which stimulates the spending of individuals with a high underlying health risk.
The flipside is that it suggests that the pandemic is having a much more pronounced impact on the social and economic habits of younger people. Policymakers ought to think of this in their efforts to curb the virus.
In other words, there is a kind of Ricardian equivalence at work in which the less lockdown that the government does, the more the private sector does.
Why anybody would be surprised by this result? Who wants to die? Or volunteer their elderly loved-ones for the knackery? Yes, yes, there's a few…
In addition, all of the evidence from past pandemics shows that harsher, earlier lockdowns lead to swifter recoveries. Presumably this is because there is less scarring to the populace, among other things.
Finally, why would anyone listen to the Kouk anyway? His contribution to the virus debate has been nothing short of overwrought.
Early on, Mr Koukoulas blasted the decision to implement a travel ban on China:

He then called for the travel ban to be lifted on the eve of global disaster:
  
He also played down the economic impacts:

Next, Mr Koukoulas slammed into reverse gear, warning of widespread economic damage from the virus and demanding massive stimulus:
    
Next, he attacked those that did call it right:
Oh no:
We are seeing an array of Steve Keen wannabes starting to emerge saying "I called the crash".
Amazing that they were more prescient than every medical professional in the world.

— Stephen Koukoulas (@TheKouk) March 25, 2020
Mr Koukoulas has since oscillated, almost minute-by-minute, between attacking the Government for taking on too much debt, and demanding more stimulus. If he had signed both competing economist's petitions it would not have surprised anyone.
I make a final plea to Mr Kouk today: stop flying into the virus flame, it's no fun to report upon your self-immolation.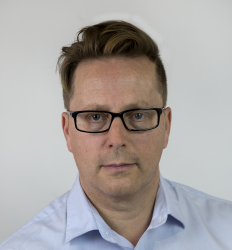 Latest posts by David Llewellyn-Smith
(see all)