The Australian Bankers Association (ABA) has released figures showing that 429,000 mortgages have so far been deferred – one in every 14 mortgages – totaling $153.5 billion:
The Australian Banking Association today released new figures which showed 429,000 mortgages had been deferred totalling $153.5 billion. The figures take the total number of loans deferred to 703,000, worth a value of $211 billion…

"Since this crisis started banks have deferred the mortgage repayments of 429,000 Australian families or a staggering one in fourteen of all home loans.
Meanwhile, a record number of Australians are refinancing mortgages to cash in on record low mortgage rates, according to Finder:
More than 26,000 loans valued around $11.5 billion were refinanced during March, the highest number since December and 8 per cent more than last month…

"Over recent years, the big four have been prepared to allow smaller lenders to lead rates down, but this has not been the case for the last couple of months, with the big guys taking the lead," Mr Mickenbecker said…

"While the value of houses may well drop in the next year, the mortgages on them will not," Mr Cooke said…

Chris Foster-Ramsay, a mortgage broker with Foster Ramsay Finance, said many households were attempting to improve their cash flow by using generous cash-backs from refinance deals to pay break costs on existing fixed rates then lock into lower rates for two or three years.

For example, ANZ is offering a $4000 cash-back for refinancing home loans of $250,000 or more.
However, in an ominous sign for Australia's housing market, several lenders have begun tightening financial requirements on mortgages:
From Sunday, Westpac Group will lower the amount of non-base income it uses to assess a loan from 80 per cent to 60 per cent of the total. That income includes bonuses, overtime, commission, interest and dividend and director's fees, other than from the borrower's own company.

It will also increase the deposit the self-employed need for a loan to 20 per cent of the property's lender-assessed value, an increase from between 5 per cent and 10 per cent.

Citi has suspended new bank loan applications reliant on income from overseas…

Lenders say the new conditions are in response to the impact of COVID-19 restrictions on self-employed workers.

Categories facing tougher terms are likely to be widened over coming weeks to include those being hit by job losses, such as construction.
Given easy access to credit was the fuel that drove Australian property prices into the stratosphere, tighter access to credit would obviously place downward pressure on property values.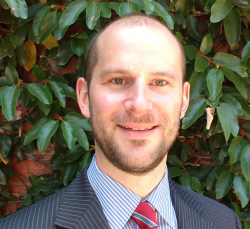 Latest posts by Unconventional Economist
(see all)