The ABC's Michael Janda has done a nice job summarising the prefect storm that has hit Australia's property market from the COVID-19 shutdown:
The coronavirus and associated business shutdowns have delivered a dramatic shock to the property market.

Almost all the major drivers of property price increases have fallen in unison.

There has already been a steep rise in unemployment and fall in wages with the jobs market expected to continue to deteriorate.

Less money in people's pockets means they have less money to bid up property prices and less money to bid up rents.

The short-term rental accommodation market (think websites like AirBnB) has all but disappeared overnight due to restrictions on both international and national travel.

Many owners of those properties are now attempting to find longer-term tenants, but the increased supply will lead to lower rents.

Australia's high population growth is set to come to a screeching halt. Many temporary visa holders have gone back home after losing their jobs and there is expected to be a dramatic fall in migration over the next few years, with the Government projecting an 85 per cent fall in 2020-21.

Exclusive data from Domain.com.au shows the proportion of discounted property listings in Sydney and Melbourne has increased significantly in the past six months.
On top of these factors, lenders are tightening credit.
That's right, Australian mortgage lenders are reportedly undertaking stricter employment checks of pre-approved loans:
Homeloanexperts.com.au managing director Otto Dargan said… "A mortgage approval is no longer as certain as it was before the pandemic. Borrowers shouldn't assume that the lender will honour their pre-approval when they find a property"…

"We've been warning customers not to buy a home if their income is unstable so we haven't had any customers left high and dry. From what we can see it appears that lenders are doing this check for all loans."

Mr Dargan said most lenders have started doing employment checks as late as a day or two prior to the loan being released…

"The problem is that if you have committed to buy a property and then you fail the employment check, then you may lose your deposit and be unable to complete the purchase. Even if your loan is approved, the approval may be withdrawn.
So, with unemployment across Australia surging (see next chart), and the Grattan Institute forecasting that up to 3.4 million Australians could lose their jobs, banks are likely to tighten mortgage credit even further.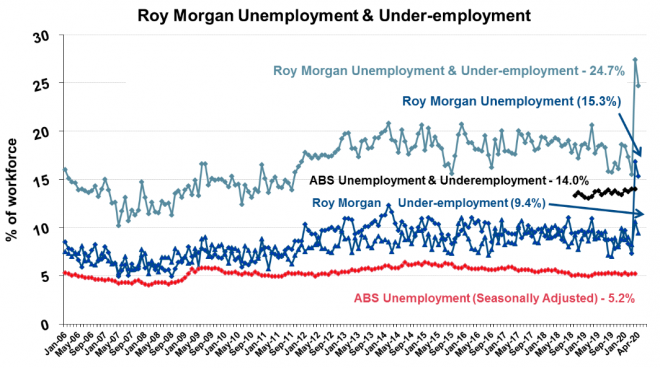 Easy credit was a key pillar of Australia's property bubble. Thus, credit tightening would necessarily send the property market into a tailspin.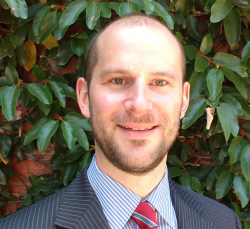 Latest posts by Unconventional Economist
(see all)