See the latest Australian dollar analysis here:
DXY firmed last night:

The Australian dollar fell against all DMs:

I'm not sure what happened to EMs:

Gold fell:

Oil wants higher:

Dirt meh:

Miners meh:

EM stocks meh:

The crazy EM junk bid stalled:

Bonds were bid:

Stocks fell:

Westpac has the wrap:
Event Wrap

COVID-19 update: The global case count, according to the latest data from John Hopkins University, indicates 100k new confirmed cases worldwide on 20 May, vs 96k the previous day. Whereas in March daily cases accelerated, in April and May they have trended sideways. Although cases in much of Europe and the US are rolling over, cases in, Brazil and India are accelerating.

US-China tensions persisted. On the eve of the National People's Congress, responding to the latest round of accusations from President Trump, an NPC spokesman warned that it will never accept lawsuits or unwarranted compensation demands related to the pandemic, and said it will safeguard its sovereignty, security and interests, and threatened countermeasures.

The Markit PMI surveys for May rose slightly more than expected, but continue to signal deep contractions. Markit commented the results indicated slower recovery paths from deep recessions lie ahead.US Manufacturing 39.8, prior 36.1, est. 39.5; Services 36.9, prior 26.7, est. 32.3; Composite 36.4, prior 27.0. Eurozone Manufacturing 39.5, prior 33.4, est. 38.0; Services 28.7, prior 12.0, est. 25.0; Composite 30.5, prior 13.6.UK Manufacturing 40.6, prior 32.6, est. 37.2; Services 27.8, prior 13.4, est. 24.0; Composite 28.9, prior 13.8.

US weekly jobless claims rose 2.4mn, much as expected. However, the release was thrown into confusion when it was reported that Massachusetts may have incorrectly reported both this and last week, causing at least 1m excess in the total each week.
April leading index (-4.4%, est. -5.4%. prior -7.4%) and existing home sales (-17.8%m/m, est. -19.9%m/m, prior -8.5%m/m) were not as weak as market expectations. May Philadelphia Fed business survey was at -43.1, vs expectations of -40 and prior -56.6.

FOMC member Williams underscored that current policy was appropriate but that the Fed could yet provide further support for the economy using existing tools. He also repeated the Fed's view that negative interest rates were not an appropriate tool. Although opining that the economy would recover through H2 2020, he also cautioned over downside risks and the path out of lockdown.

Event Outlook

New Zealand: Q1 real retail sales are due. Spending levels were broadly flat in January and February ahead of a decline late in the quarter. On balance, Westpac is looking for a 1.6% fall over the three months to March. Given that lockdown conditions only came into effect in late March, spending will be much weaker in the June quarter.

Japan: The market expects that the April CPI will print at a weak 0.2%yr. Japan's persistent problem of sluggish price growth will only worsen going forward.

UK: April retail sales are poised for their sharpest fall on record (market f/c -15.5%). Meanwhile, public sector borrowing is expected to spike to £49.6bn as government support measures escalate.
Sinocism has the grim news:
The Chinese People's Political Consultative Conference (CPPCC) opened today in Beijing. The seven Politburo Standing Committee members plus Wang Qishan, and the vice-chairs of the CPPCC all were not wearing masks, while everyone else was.The National People's Congress (NPC) opens Friday. At a press conference today the NPC spokesman Zhang Yesui confirmed that the NPC will propose a national security law for Hong Kong. This move affirms that Hong Kong as we knew it is gone and rule of law is now rule by law, with the CCP determining what the laws are and how they will be enforced. The legal complexities of how they justify imposing this law from Beijing will not get in the way of the brutal political reality.

The reaction in Hong Kong could be intense, and violent. The two central government leaders Xi installed a few months ago to manage Hong Kong affairs are hardened CCP cadres, and there are already few restraints to the behavior of the Hong Kong security services.

The international reaction will be long on rhetoric, but will there be any real action? The US may revoke some of the special treatment it gives Hong Kong, but Xi and the Party Center may believe they can act with near impunity, especially now when most countries who would oppose this move are distracted and weakened by the pandemic. They are probably right. And it will certainly be popular inside the PRC ex Hong Kong.

This move puts Taiwan's status in even more stark relief, and may accelerate already significant momentum in DC towards reevaluating some of the limits Washington has placed on its interactions with Taiwan.
Australia needs to get as far from this evil regime as it can as soon as it can.
Obviously it will weigh in the Australian dollar as circumstances deteriorate.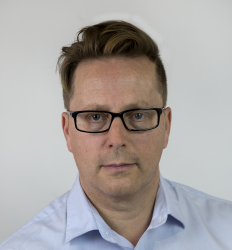 Latest posts by David Llewellyn-Smith
(see all)