Simon Reynolds, founder of The Fortune Institute, claims Australia is "heading for a small business disaster" and has called for further assistance from the federal government:
"We are heading for a small business disaster"…

"The government has offered them temporary money, but that will run out fast.

"In biblical terms, the government is handing out fish, instead of teaching small business owners how to [catch] fish."

Reynolds said what small businesses desperately needed was training on how to rebuild, or the government risks tens of thousands businesses biting the dust.

"Covid-19 will kill 1000 times more Australian businesses than it will kill people," Reynolds said.

"We need to teach business owners how to survive and rebuild, not just give them some money.

"We need more than JobKeeper. We need 'Business Keeper'. We've got to have a program that teaches Aussie small business how to recover from the virus"…

Founder of Kids Cooking Academy Richard Neale [said]… "JobKeeper has been helpful but it is only a bandaid solution. It would be great if I could have someone who has extensive business experience to bounce ideas off or help me look at the bigger picture…
Governments do not exist to interfere in private enterprise by "teaching small business owners how to [catch] fish" and to teach "Aussie small business how to recover from the virus". We are not a centrally planned economy.
The above thinking highlights why JobKeeper should finish on its legislated late-September expiry date. The last thing Australia needs is for zombie, low productivity businesses with no genuine future to remain on life support.
Instead, JobSeeker should be maintained at its current elevated level of $1,100 a fortnight until the labour market returns to 'normal levels', and then be lifted permanently by $95 a week (as advocated by ACOSS).
Maintaining JobSeeker at $1,100 would provide an adequate universal social safety net that catches anyone left unemployed. It is also far less distortionary than JobKeeper, which misses a wide variety of businesses and can be easily manipulated.
JobSeeker is a genuine social safety net, whereas JobKeeper is a convoluted program that benefits some businesses over others, can be gamed, and hides the true extent of unemployment.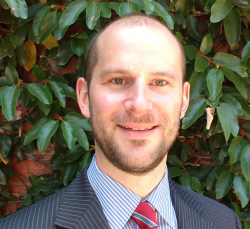 Latest posts by Leith van Onselen
(see all)