Via Banking Day:
A smart move by artisans of the craft, the soon to be in place forbearance SPV structure the ASF has put together for the industry shows the best of banking.

Banks and NBFIs need to crash the SFSF and AOFM funding pools, and this gateway won't easily be put aside. The AOFM will be wielding big numbers before long.

The proposal is for a single SPV to cater for multiple asset classes and participating lenders.

The SPV offers a revolving sale facility to each participating lender to purchase COVID-19 hardship reimbursement receivables, a definition easily substituted with wider forms of credit.

The Structured Finance Support Fund will be the sole subscriber to a Class A Variable Funding Note (Class A VFN) for each participating lender.

The interest rate on the Class A VFN currently proposed by the AOFM is 5 per cent.

Participating lenders will provide first loss credit support to the SPV by subscribing to a Class B Note to credit enhance the Class A VFN.

It's 10 per cent down on unsecured SME lending, which is what the AOFM mostly wants, and one per cent on mortgages.
More:
EPIC might as well be the name for the Special Purpose Vehicle banks are stringing together for the Structured Finance Support Fund.

Or solidifying, the ASF late yesterday sharing a summary document setting out the key features of the forbearance SPV structure they worked on these last two months.

It's a 'limited time, limited asset class, limited investor pool' little thing and no limits whatsoever on the horizons ahead.

To reframe that: all banks, many non-banks and fintechs, all asset classes. For all time.

Treasury must be drawn deeper into financial services supply and figure out how all the pieces (Centrelink, the ATO, the AOFM) fit together.
So, this could be a good thing if, for instance, if it is linked to the failing SME Loan Guarantee Scheme, which is a type of forbearance loan. Or, it could be bad thing if it is a just dodgy structure that puts the taxpayer on the hook for whatever schlok the banks want get off their books so they can hold less capital. A kind of toxic asset dark pool.
There's not enough to go on to judge yet but my money is on the latter, especially given the lack of limits.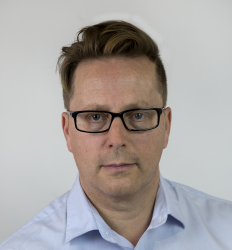 Latest posts by David Llewellyn-Smith
(see all)