He's getting some nice press though:
"We've long believed that free markets are the way to go – let the market decide," he adds. "I have learnt that this is short-term thinking because most countries out there, especially top-down autocracies like China, or the planned Asian economies like Japan, South Korea and Taiwan – they had a plan that actually said, 'I am going to industrialise and export to create wealth, and that then creates a virtuous cycle of innovation.'" These nations, he says, found ways of supporting their manufacturing industries that skirted along the edge of free-trade agreements. "The big fallacy is that it should just naturally happen, but it doesn't."

Liveris says we have some of the world's leading researchers but all too often they get "picked off" and taken abroad to commercialise and scale their ideas. "We've got to find a way to keep them here," he says.

One of the ideas the Manufacturing Working Group is exploring is the creation of industry ­clusters. "These would be special parks where we'd build precincts and incubators and accelerators – we'd put the best researchers alongside the best small- to medium-sized manufacturers and create a campus environment to leverage technologies." Liveris says this has been done successfully in the US, where he was part of a program that created 11 manufacturing institutes in the so-called rustbelt regions, mimicking the tech sector in ­Silicon Valley. The government helped build the parks and then "matched dollar for dollar the ­private sector investment; it will share in the IP [intellectual property]."
Industry clusters. Cripes. Everything old is new again. There's not a lot of evidence that they help.
So, if Mr Liveras recognises that manufacturing requires certain conditions to flourish, including many that are only possible with public intervention, why has he not demanded:
gas reservation to lower energy costs;
lower immigration to reduce the crowding out coming from land prices and financialisation driving a higher currency;
tax breaks to reduce the Dutch disease impacts upon capital availability and currency.
He can make all of the noise he likes about micro-economic reforms but without shifting the macro regime to one that enables manufacturing to compete it will achieve nothing. Indeed, all he needs to do is fix the macro and then micro won't even matter. Competitiveness will restore manufacturing output.
The primary reason Australia reached the lowest output of manufacturing in a development market on the planet was getting the macro wrong.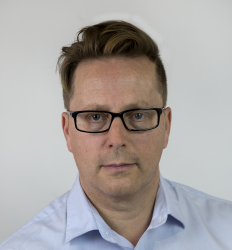 Latest posts by David Llewellyn-Smith
(see all)