Australian universities made the early running with their community-destroying people smuggling. But there are now several major contenders. Transurban is one:
Australia's largest toll operator is under pressure from federal and state governments to reverse price hikes, as it stands accused of making an "unforgivable" decision when road transport is regarded as crucial for essential services during the coronavirus pandemic.

Transurban faced a barrage of criticism on Thursday for pressing ahead with a rise in toll charges for cars and heavy vehicles on Sydney and Melbourne motorways.

From Wednesday, Transurban increased tolls for cars between 2c and 8c a trip on four of Sydney's major motorway routes — the Eastern Distributor, Hills M2, Cross City Tunnel and Lane Cove Tunnel — and between 1c and 10c a trip on Melbourne's CityLink.
Mining isn't far behind:
Resources and energy employers have ignited a political storm by calling for the scrapping of awards and enterprise agreements for up to six months to give businesses "unprecedented" power to cut the pay and hours of workers during the coronavirus pandemic.

Small business also urged radical­ policy change, demanding workers be denied unfair dismissal rights until September, temporary award changes be made permanent and a post-crisis summit be convened by Scott Morrison to overhaul the industrial relations system.

The employer push was condemned by ACTU secretary Sally McManus as "disgraceful" and sparked a rebuke by Attorney-General Christian Porter, who declared­ it was "not the time for ambit claims for systemic or ideological changes to the IR system".
My own daily favourite is specufestors:
The corporate watchdog has warned landlords and real estate agents they could face up to five years in prison or penalties of up to $1.3 million by advising renters to draw down on the superannuation if they are unable to pay rent.

The Australian Securities and Investments Commission enforcement director Tim Mullaly sent a letter to the Real Estate Institute, to be forwarded onto the industry group's members, warning the behaviour could breach financial advice laws restricting advice from unlicensed operators and break rules requiring advice be in the best interests of customers.

Mr Mullaly said ASIC would be talking to state police forces and would be contacting real estate agents found to be breaching the laws.
Let's see some arrests.
It's early days, expect worse.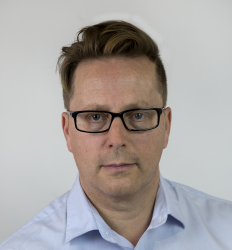 Latest posts by David Llewellyn-Smith
(see all)